Tornare

Home

CISS for Epson printers

FAQ for Canon printers

FAQ for HP printers

FAQ for Brother printers

FAQ for Refillable Cartridge

FAQ for Heat Press

Refillable cartridges

Refillable

Ink

Piezo Nano Chrome ink

Ultra-Chrome compatible ink

Eco solvent ink

Paper

Paper

Sublimation

Sublimation ink

Subliamtion CISS

Heat Press

NEW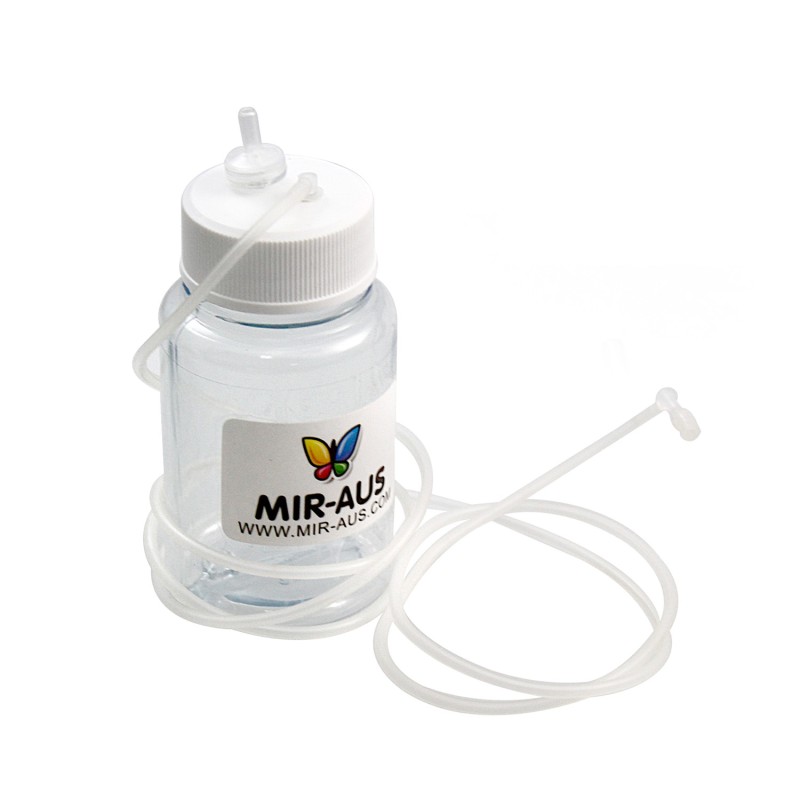  
Rifiuti-inchiostro Kit per tutte le inkjet Printer
MIR-AUS-rifiuti-inchiostro Kit per tutte le Espon a getto d'inchiostro stampante - per ulteriori informazioni visualizzare l'elemento
Security policyWe use modern SSL to secure payment
Delivery policySame business day dispatch, Fast and Reliable Shipping
Return policyPurchases can be returned within 30 days, without any explanation
To be notified when this item is in stock, subscribe by email below.
You have successfully subscribed to this product
 Si prega di notare: L'elemento è solo adatto per stampanti Epson.
Dettagli
Che cosa è & che cosa fa?
Questo kit fornisce un semplice contenitore esterno ben progettato per raccogliere e contenere l'inchiostro di scarto mollato durante una routine di "pulizia della testina", dalla vostra Epson, Canon, Hp e Brother, stampanti. Tutto quello che dovete fare è modificare la stampante per installarlo.
Una soluzione "Servizio necessario"?
Maggior parte Epson stampanti desktop sono state costruite con una testina di stampa che è in grado di durata decenni (con una cura adeguata) ma ha un tallone d'Achille in esso è manipolazione di inchiostro di scarico. Epson stampanti rifiuti una considerevole quantità di inchiostro in sue pastiglie dei rifiuti che prima o poi hanno bisogno di svuotamento.
Quando la stampante decide che è piena, lampeggia un messaggio"Parti all'interno della stampante hanno raggiunto la fine della loro vita di servizio". Sostituzione normalmente queste pastiglie è costoso e very difficile portare a termine da chiunque non sia un tecnico di assistenza qualificato a causa del modo che le stampanti sono progettate.
Rifiuti-inchiostro Kit sono progettati per renderlo più conveniente e più semplice per reindirizzare tutti i rifiuti in una bottiglia sigillata, sicuro che è facile da svuotare, pulire e riutilizzare con minimo disordine. Una volta installato, tutto quello che dovete fare, è azzerare il contatore di scarti di inchiostro, smaltire gli scarti di inchiostro, di volta in volta e sei a posto.
Reimpostare i rifiuti-Ink / protezione Counter?
Un kit di montaggio non cancella automaticamente il contatore di scarti di inchiostro della stampante. Invece un programma di utilità è necessaria per completare il reset prima di poter utilizzare nuovamente la stampante.
Come parte del nostro sostegno fornire risorse aggiornate e informazioni su dove trovare le utilità necessarie per la stampante.
Il modo per ripristinare il conter pad scarti di inchiostro per le stampanti Epson è necessario WIC softwear. per favore Vedi il link qui sotto:


Questa informazione è costantemente in fase di aggiornamento così si prega di contattare uso se non siete sicuri se la stampante particolare è supportata.
Si prega di notare: Elemento è solo adatto per Epson stampanti.