Shipments and Returns
We believe that it shouldn't matter where you live in Australia to shop at MIR-AUS ™, that's why we have standard pricing across Australia for all of our customers to ensure you can get a great deal delivered straight to your door with MIR-AUS ™.

We also believe that you should get your goods as quickly as possible, which is why we ship all orders under 15kg by Express Freight using our friends at DHL, TNT and Australian Post to ensure you get your parcel quickly and reliably.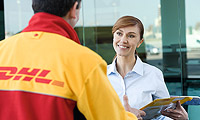 next day dispatch*
means you'll receive your products FAST, direct to your door!
That's right, at MIR-AUS we dispatch 98% of all orders the very next business day so you can enjoy your purchase a whole lot faster, and fully insured!
We also offer you:
The ability to track your parcel through our major delivery partners Australia Post, TNT and DHL

Full transit insurance so you're covered every step of the way!

Full replacement of your product at our cost in the unlikely event that your item is lost in transit

For orders over $95.00,

Australian customers receive free delivery
**Order more than $95.00,


Australian

customers receive free delivery


Check out what our customers really think about MIR-AUS Next Day Dispatch!
Your pack shipment
Packages are generally dispatched within 1 day after receipt of payment and are shipped via DHL, TNT and Australia Post (Regional Areas & Metropolitan Areas) with tracking and drop-off without signature. We will provide you with a link to track your package online.
Shipping fees include handling and packing fees as well as postage costs. Handling fees are fixed, whereas transport fees vary according to the total weight of the shipment. We advise you to group your items in one order. We cannot group two distinct orders placed separately, and shipping fees will apply to each of them. Your package will be dispatched at your own risk, but special care is taken to protect fragile objects.

Boxes are amply sized and your items are well-protected.

Return Policy
What you need to know
At MIR-AUS ™ we're all here to ensure your shopping experience is simple and convenient. You can return items by mail or by visiting your local store.
To help us respond to your return quickly and avoid any frustration you can help MIR-AUS ™ by ensuring you familiarise yourself with the following information.

1. Please retain your receipt
In order to process a refund, exchange or repair a product purchased from MIR-AUS ™, you should have clear proof of purchase - typically a receipt. If you do not have clear proof of purchase, MIR-AUS ™ is not obligated to offer you an exchange, refund or repair. However, under certain circumstances, MIR-AUS ™ may elect to repair, exchange or issue a Gift Card for the product. For loss prevention purposes we will need to record your personal details. For further information on our Privacy Policy, please refer to our website at www.continuousinksupplysystem.com.au

2. Is the product faulty, unfit for purpose or does not match its advertised description?
Once proof of purchase has been established, if the product fault can safely and clearly be determined in-store, we will offer you either a refund, exchange, repair or Gift Card.

Where the product fault is difficult or potentially dangerous to determine in-store (for example if it is an electrical or software item), we will need to consult with the manufacturer or repair agent to determine the fault and resolution.

Our sales staff are happy to liaise with the manufacturer or repair agent on your behalf to resolve the issue but it may take six weeks or more to complete the process.
It may be more convenient for you to liaise with the manufacturer directly (which may be more time-efficient).

MIR-AUS ™ can supply you with their relevant contact details upon request. MIR-AUS ™ cannot offer a refund or exchange where the product has sustained damage due to inappropriate use, whether that has been identified by MIR-AUS ™, the manufacturer or repair agent. If the product does not match its advertised description, MIR-AUS ™ will provide you with either a refund or Gift Card to the value of the item purchased.

3. Have you changed your mind? Terms and Conditions
If you still have your receipt and it is within 30 days of purchase, MIR-AUS™ will give you an exchange, refund or credit (in the form of a Gift Card), providing the product is:

- In its original condition and packaging (including manuals and accessories)
- Not on the Product Exclusion List.

If you meet the above conditions but are returning a product outside the 30 days return period, MIR-AUS™ will offer you an exchange or a Gift Card credited with the value of the item.
**Free shipping on orders over $95.00 is only for Australian purchases of Ink and Ciss products.
***Orders with free shipping: The shipping cost is not refundable, this includes senders shipping payment and the refunders shipping payment (Shipping costs is minimum $15.00 - $25.00 depending on the item. For Heat press' and bulky items, the shipping price depends on your State/Territory.)