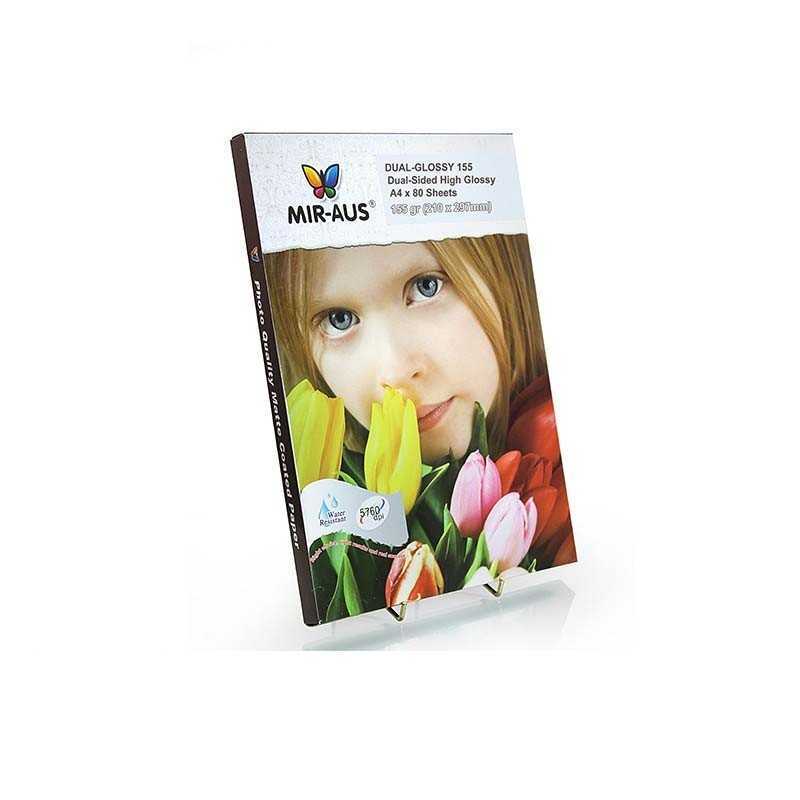  
155G Doppeltseite High Glossy 80 Blatt A4
Reference:
DH155 A4 / 80 sheets
MIR-AUS-A4 155G Doppeltseite hoch glänzende Inkjet Papier
Security policyWe use modern SSL to secure payment
Delivery policySame business day dispatch, Fast and Reliable Shipping
Return policyPurchases can be returned within 30 days, without any explanation
To be notified when this item is in stock, subscribe by email below.
You have successfully subscribed to this product
Doppeltseite Hohe Glossy Inkjet Papier
DH155
155 Gr/m2

A4 (210mmx297mm)

80 Blatt

Technische Daten:
1) Perfekt Farbperspektive & Ausdruck
2) Verfeinerung Detail-Darstellung
3) Super White & Wasser-Widerstand
4) Verwenden Sie mit der hohen Intension Klebrigkeit, leicht & Komfort
5) Unterstützt hohen Auflösung (5760 DPI Max.)

Verwendung: Geeignet für Poster, Promotion Werbung, Shop-Benachrichtigung und etc..
Innere Verpackung:
A4 * 80 Platten/Paket

Äußere Verpackung:
MIR-AUS Kartons