Address: Unit 2 / 11 Jullian Close, Banksmeadow NSW 2019 / Australia
Tel: (02) 8065 5614 | Opening Hours: Mon - Fri 9am - 5pm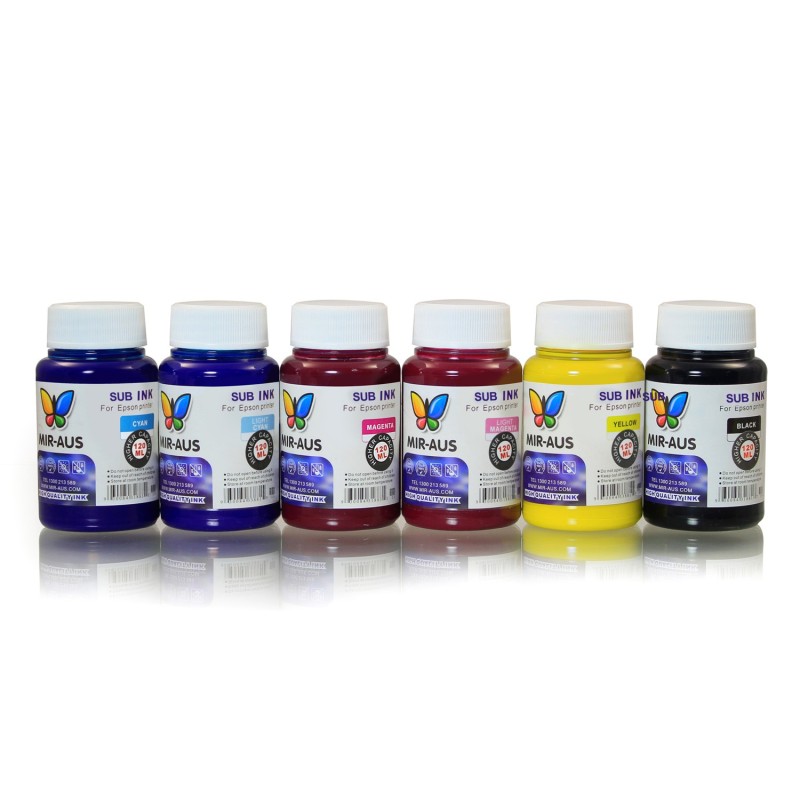  
Sublimation ink
Sublimation ink / Made in the USA
Security policy: We use modern SSL to secure payment
Delivery policy: Same business day dispatch, Fast and Reliable Shipping
Return policy: Purchases can be returned within 30 days
To be notified when this item is in stock, subscribe by email below.
You have successfully subscribed to this product
How to order Sublimation ink
Step 1: Click customize the product.
Step 2: Fill in the quantity for the ink Colour / Bottle Size you want.
For example: if you want 100ml black ink, just you need type "1" into the box.
Step 3: Click "Add to Cart"
( Black, Cyan, Yellow, Magenta, Light Cyan, Light Magenta, ...)
Note: you need a syringe to fill your containers
[100ml refill ink, 120ml refill ink, 250ml refill ink, 500ml refill ink and 1-liter refill ink]
STS Sublimation ink is Made in the USA for outstanding quality and performance you can count on.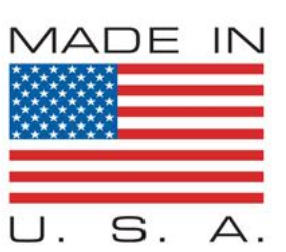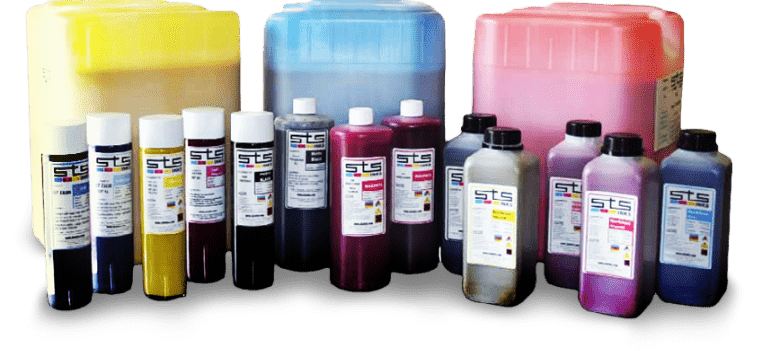 Manufacturing quality products in the US for 20 years
With a solid history of manufacturing quality inks and pigments, STS has become a proven leader in the field of Inkjet inks manufacturing and technology. In 2005,
STS opened its first U.S. Manufacturing facility,
headquartered in Boca Raton, Florida.
All brand names, photos and trademarks are the property of their respective holders and are used for reference only.
SUPPORTED
Refill Ink suits Epson printers

XP-2100 XP-3100 XP-8600 XP-970 XP-240 XP-630 XP-4100 XP-4105 XP-3105 XP-2105 XP-440
WF-4835 WF-2850 WF-7845 WF-3825 WF-2830 WF-3730 WF-3720 WF-3725 WF-2860


For Epson ECO TANK ET-1110 ET-2710 ET-2720 ET-15000 ET-7700 ET-7750
For Epson ECO TANK ET-2700 ET-2750 ET3700 ET-4750 ET2710
For Epson ECO TANK ET-2500 ET-2550 ET-4500 ET-4550 ET-2600 ET-2650 ET-2610
Expression

®

Home XP-100 , XP-200 , XP-300 , XP-400 , XP-410 , XP-510 , Expression® Premium XP-600 , XP-610 , XP-700 , XP710, XP-800 , 200xl , 273 , 277

Expression® Photo XP-850 , XP-950 , XP-960
900 , 1280 , 1270 , 1290 , TX100 , TX110 , TX200 , C110 , C67 , C87 , CX3700 , CX4100 CX4700 , CX5700 , Rx650 , C79 , C90 , C92 , CX6900 , CX5600 , CX5505 , CX5501 , CX7300 , CX7310 , CX8300 , CX9300F , Cx3900 , Cx3905 , Cx4900 , Cx4905 , Cx5900 , Cx5500 , R210 , R230 , R310 , R350 , Rx690 , R390 , Rx590 , Rx610 , R290 , Tx400 , Tx550 , Tx510FN , Tx610FW , Tx410 , Tx300F , T30 , Tx200 , Tx210 , Tx650 , T20 , T40W , T21 , 1410 , Tx800FW , Tx810FW ,Tx700w , Tx710w , T50 , T1100 , Artisan 725 , Artisan 735 , Artisan 730 , Artisan 837 , Artisan 1430 , Artisan 635
WorkForce 7010, WorkForce 7520 , WorkForce 75010 , WorkForce PRO-WP 4590 , WorkForce PRO-WP 4090 , WorkForce PRO WP-4540 , WorkForce PRO WP-4530 , WorkForce845 , WorkForce 840 , WorkForce 645, WorkForce 545, WorkForce 435, WorkForce 320 , WorkForce NX635 , Stylus NX430 , Stylus NX230 , Stylus NX130 ,
WorkForce WF-3640 , WF-7610 , WF-7620 , WF-3620 , WF-7110 , WF-7610 , WF-7620 , WF-3640 , WF3620 WF-7710 WF-7720 WF-7725
WorkForce: WorkForce 30, 40, 42, 60, 310, 315, 500 , 520 , 600 , 610 , 630 , 1100 WorkForce WF- 7015, WF- 7515, WF- 7525
WorkForce WP- 4015DN, WP- 4025DW, WP- 4095DN

Artisan: Artisan 50, Artisan 700, Artisan 710, Artisan 720, Artisan 725, Artisan 730, Artisan 800, Artisan 810, Artisan 830, Artisan 835, Artisan 837

TX700W, TX710W, TX720WD, TX800FW, TX810FW, TX820FWD
B: B40W, B42WD, B1100, B1110
BX: BX300F, BX305, BX310FN, BX320FW, BX525WD, BX600FW, BX610FW, BX620FWD, BX625FWD
C: C58, C59, C62, C63, C64, C65, C67, C68, C76, C77, C78, C79, C82, C83, C84, C85, C86, C87, C88, C90, C91, C92, C93, C94, C95, C97, C98, C99, C110, C120
CX: CX2800, CX2900, CX3100, CX3200, CX3300, CX3400, CX3500, CX3600, CX3650, CX3700, CX3800, CX3900, CX4100, CX4200, CX4500, CX4600, CX4700, CX4800, CX4900, CX5000, CX5700F, CX5900, CX6300, CX6400, CX6500, CX6600, CX7300, CX7700, CX7800, CX8300, CX8400, CX9300F, CX9400Fax, CX9500F
D: D68, D78, D88, D92, D120
DX: DX3800, DX4000, DX4200, DX4800, DX5000, DX5050, DX6000, DX7400, DX7450, DX8400, DX9400F
EP: E-600, E-700, EP-302, EP-603A, EP-702A, EP-703A, EP-801A, EP-802A, EP-901F, EP-902A
K: K100, K200
L: L100, L200, L800
ME ME2, ME20, ME30, ME32, ME70, ME82WD, ME200, ME300, ME320, ME340, ME360, ME510, ME530, ME600F, ME620F, ME900WD, ME960FWD, ME1100
NX: NX110, NX125, NX127, NX130, NX200, NX210, NX215, NX220, NX230, NX300, NX305, NX330, NX400, NX410, NX415, NX420W, NX430, NX510, NX620
P: P50, P60
PX: PX610FW, PX650, PX659, PX660, PX700W, PX710W, PX720WD, PX730FWD, PX800FW, PX810FW, PX820WD, PX830FWD, PX-V600, PX-V630
Photo: Photo 820U, 830U, 890, 900, 950, 1280, 1290, 1390, 1400, 1410, 2100, 2200
PictureMate: PM100, PM210, PM215, PM225 PM235, PM240, PM250, PM260, PM270, PM280, PM290, PM310
PM: PM-3500C, PM-4000px, PM-G800, PM-G4500, PM-G5000, PM-A820, PM-A890
R: R200, R210, R220, R230, R240, R245, R250, R260, R265, R270, R280, R285, R290, R295, R300, R310, R320, R330, R340, R350, R360, R380, R390, R800, R1800, R1900, R2000, R2400, R2880, R3000
RX: RX420, RX425, RX430, RX500, RX510, RX520, RX530, RX560, RX580, RX585, RX590, RX595, RX600, RX610, RX615, RX620, RX630, RX640, RX650, RX680, RX685, RX690, RX700
S: S20, S21, S22
SX: SX100, SX105, SX110, SX115, SX117, SX125, SX130, SX200, SX205, SX210, SX215, SX218, SX230, SX235, SX400, SX405, SX410, SX415, SX420W, SX425W, SX430, SX435, SX440, SX445, SX510, SX515, SX525WD, SX600FW, SX610FW, SX620
T: T10, T11, T13, T20, T21, T22, T23, T24, T25, T26, T27, T30, T33, T40W, T42WD, T50, T59, T60, T1100, T1110
TX: TX100, TX101, TX102, TX103, TX105, TX106, TX109, TX110, TX111, TX115, TX116, TX117, TX119, TX120, TX121, TX125, TX130
TX200, TX209, TX210, TX219, TX220, TX230, TX300F, TX320F
TX400, TX405, TX408, TX409, TX410, TX419, TX420W
TX510FN , TX515FN , TX525 , TX550W , TX560WD , TX600FW , TX610FW , TX620FWD , TX650 , TX659