Address: Unit 2 / 11 Jullian Close, Banksmeadow NSW 2019 / Australia
Tel: (02) 8065 5614 | Opening Hours: Mon - Fri 9am - 5pm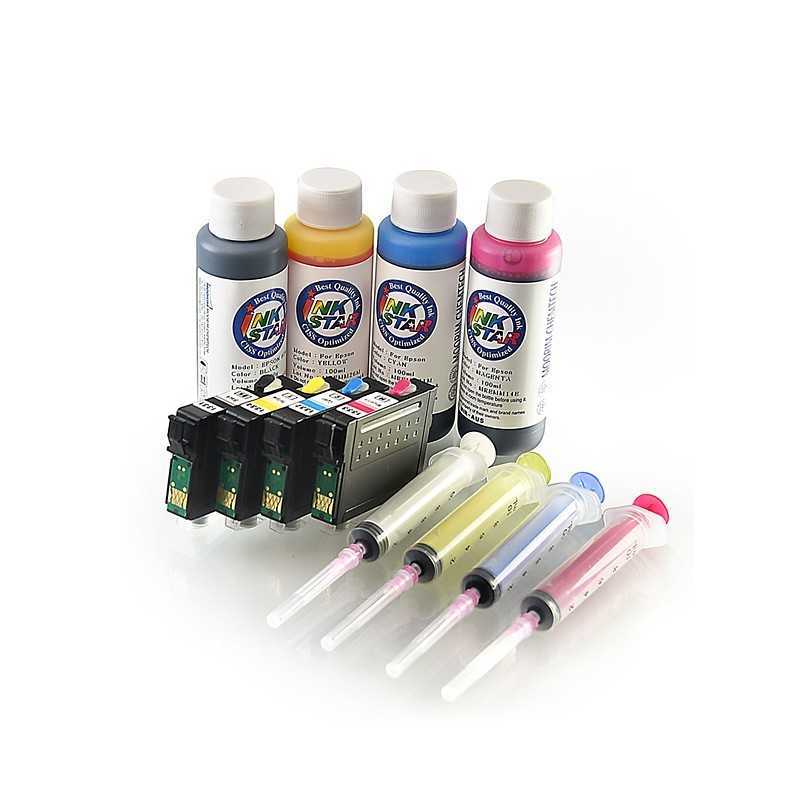  
Refillable ink cartridges for Epson NX430 NX-430
Refillable ink cartridges for Epson NX430 NX-430- for more information view item
Security policy: We use modern SSL to secure payment
Delivery policy: Same business day dispatch, Fast and Reliable Shipping
Return policy: Purchases can be returned within 30 days
Enable Follow
To be notified when this item is in stock, subscribe by email below.
You have successfully subscribed to this product
Refillable ink cartridge use for Epson NX430 , NX-4320
Note: this kit is packed with refill ink and auto reset chipset.

Includes:
High quality dye refill ink

100 ml Black ink

100 ml Cyan ink

100 ml Magenta ink

100 ml Yellow ink
Save over 95% on your printer cartridge costs with our new inotive AB refillable printer cartridges, an alternative to CISS system the AB cartridges are much easier to fit to the new range of Epson printers.
We now stock our AB refillable printer cartridge for the new printers, with our uniquie 2 part cartridge system you are now able to replace your used cartridges easily and quickly without having to refill all of the time. Just fill all the cartridges and once all cartridges are used then refill.
Also with our AB 2 part cartridge system you can clean the print heads without wasting any ink.
All cartridges are fitted with auto reset chips and can be reset over 1 million times,
AB refillable cartridge kits come with 100ml of each colour included.
Advantages and Benifets
- Environmentally friendly
- Cartridge capacity 14ml, 2.5 more times than normal cartridges.
- Cost per 14ml refill $1.85
- Auto reset chips
- Moorim™ high quality ink
- 100ml refill ink of each colour included.
- Uniquie 2 part cartridge system for easy replacement
- 1 Part A with auto reset chip fitted and 1 x Part B 14ml large capacity. if you want 2 or 3 B you can add it.