How to order ink:
Step 1: Click customize the product.
Step 2: Select cartridge number
Step 3: Fill in the quantity for the ink Colour / Bottle size you want.
For example: if you want 100ml black ink, just you need type "1" into the box.
Step 4: Click "Add to cart"
*Larger black (Big black use pigment ink for all Canon printers)
**Please select correct ink for your printer to have the best resolution and type quantity of each colour in each box.
Note: you need a syringe to fill your containers.
(Our 100ml bottles No need any syringes)
Refill DYE Ink for Canon printers
Moorim HIGH-QUALITY DYE INK For ALL CANON* Printers

[100ml refill ink, 120ml refill ink, 250ml refill ink, 500ml refill ink and 1-litre refill ink]

*All brand names, photos and trademarks are the property of their respective holders and are used for reference only.
Moorim refill ink information for canon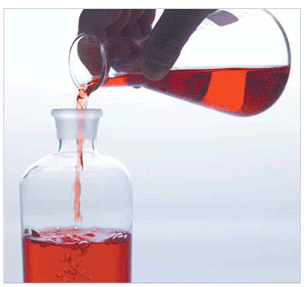 Advanced Technology of refill ink for canon
Moorim Chemtech, a next-generation leader of ink development based on the newest nanotechnology is recognized of its quality in the world market as it expands its realm from narrow format ink to wide format ink. Besides Moorim Chemtech who keeps dispersion technology and high-quality ink production technology of world-class will lead the ink industry by persistent R&D, rearing professionals and development of its unique ink technology through it.
Technical Advantages of refill ink
Possession of nano-pigment ink technology through independently developed ink dispersion and refinement technology.

Possession of highly purified and high-quality dye ink technology through compounding and refinement of inkjet dye technology

Possession of 50 or more of the independently developed novel formulation.
Moorim Chemtech is playing the role of leader in developing the next generation ink based on its state of the art, which includes outstanding research personnel and modern chemical study equipment.
The pigment produced by the accumulated technology of dispersion is being recognized by its stable quality and outstanding output of highest level in the world.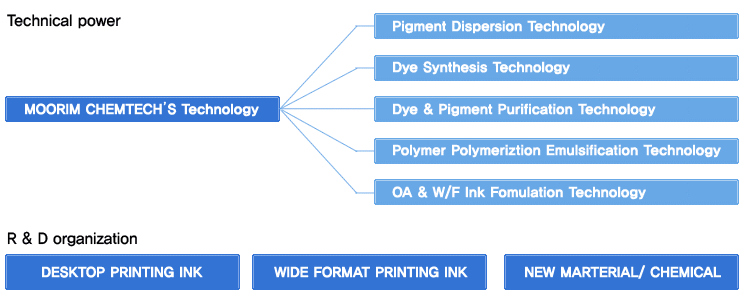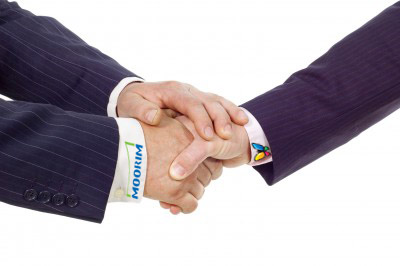 TECH & QUALITY