Press Machines
Top Range digital Heat press machines use for vinyl and sublimation process ,...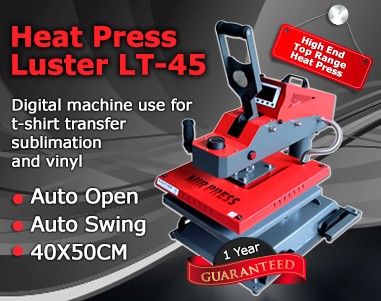 MIR-AUS, Choose MIR PRESS, Choose Quality!
You may ask, what is the point of difference with MIR-PRESS from other heat press companies. The technology that allows the heat and pressure to be equally distributed across all areas of the pressing site in MIR-PRESS' is like no other, allowing for a smooth, fast and effective result in one clean press.With a heat press like no other you are able to transfer texts, photos, logos, patterns onto many different materials. The high-tech machine uses its advanced technology to do such things by pressing either vinyl sheets, your image/logo printed on sublimation paper or heat transfer paper onto your chosen material. The intense heat and pressure is able to give durable and satisfying results in less than 2 minutes.
Size 15x15cm
Size 23x33cm
Size 38x38cm
Size 40x50cm
Size 40x60cm
Size 60x100cm
Multifunctional
Size 15x15cm
Size 23x33cm
Size 38x38cm
Size 40x50cm
Size 40x60cm
Size 60x100cm
Multifunctional
HEST HT-38, HT-45 & HT-45 V.2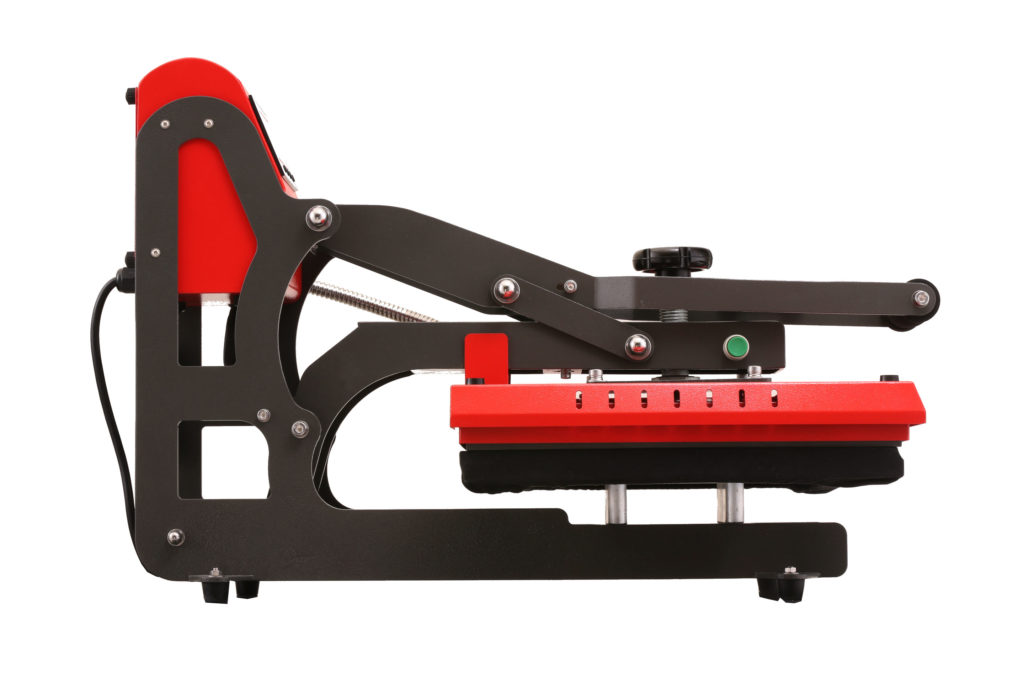 HEAT PRESS PRESTIGE

PG-45 40X50CM

$1,680

HEAT PRESS PRESTIGE PG-45 most advanced electric control system to achieve the full automatic operation. This electric-powered sublimation heat press machine wons several national patents of the USA and Europe. With superior quality and high performance, this heat press brings you greater productivity in the sublimation.

SEE DETAILS

HEAT PRESS LUSTER

LT-45 40X50cm

$2,250

HEAT PRESS LUSTER LT-45-45 The High-Quality Auto Opening Clamshell Heat Press is ideal for T-shirt sublimation business. The MIR-06 digital controller allows for simple operation and setup of the auto release heat press. The LED display can also be visible in dark working place. During the process for the economy manual T-shirt heat press machine, an emergency can prevent accidents and mistakes perfectly.

SEE DETAILS