How can I refill the FLY MIR-AUS CISS?
After using your CISS for some time please check the level of the ink in the reserve ink compartment.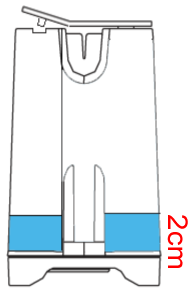 If it is below 2cm it is now time to order more ink and refill the compartment. (check out our website for very inexpensive high quality ink). It is important to keep using the same ink in your system. Adding another brand of ink which mixes with your existing ink in the system can block the printer nozzle.