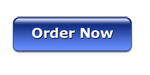 MIR-AUS Paper Information:
In general, there are three main types of inkjet photo paper available for your printer: Resin Coated Photo Paper, High Glossy Photo Paper, and Matte Coated Paper
Generally, different type of media produces different result of output. The diagrams below show a cross section of the three different paper and underneath we will explain what the differences are between them.
Resin Coated Photo Paper

PLUSES:
Ultra write
Waterproof, the base of your images won't ripple if they get wet, as it has a resin coated base.
Quick dry, unique ink absorption technology called Micro Porous will save your time.
Your images will last for a long time because the paper has good light stability.
Perfect color saturation will offer you brilliant and full color output
The paper is resistant to tears and kinks.
As the resin coated base is the same as that used for traditional photographs it gives your
images a real "photographic feel".
High Glossy Photo Paper

PLUSES:
Instant dry
Ultra white
Water resistant
Compatible with all kinds of modern inkjet printers
Can be handled immediately after printing.
Heavier base weight gives it the feel of a real photograph.
MINUSES:
All high glossy media suffers from fading to a certain degree.
Matte Coated Paper

PLUSES:
Your prints will dry quickly as the ink is absorbed into the paper pulp.
You can use the paper on a wide range of printers due to the minimal interaction between the ink and the receiving layer.
Even large particles (i.e. the pigment used to make black ink) will be absorbed into the paper.
MINUSES:
Your prints will not last as long due to poor light stability.
Your prints will not feel like real photographs due to the light paper base.
Your image will lose its brilliant look quickly because the ink is absorbed directly into the paper pulp.
The paper is not tear-resistant and is prone to crinkle.
Now that you know the differences between the three types of media how do you know which type of paper you are buying?
Inkjet Photo Paper
Printing Tips
Hold it by its edges, avoid touching the printable surface of the sheet, and keep away from moisture.
Make sure to avoid physical damage and high temperatures, high humidity, or direct sunlight.
How to loading the media?
Make sure the printable side is oriented properly in the sheet feeder:
Matte Coated Inkjet Paper: The printable side is smoother than the reverse side.
High Glossy Photo Paper and Professional Premium Inkjet Paper: The printable side is glossier than the reverse side.
Dual Side Matte Coated Inkjet Paper: Both sides are printable.
How to store the media?
In order to use the media in a better and suitable way, please keep the instruction in mind.
Operation conditions
Temperature : 18~ 30 ? ( 65~ 85 ?)
Relative Humidity : 20-65% +/-5% Storage conditions
Temperature: 25oC +/- 3oC
Humidity: 50% +/-5%
The media should be stored in a strict condition away from high temperature and direct sun shine, and keep the air and land dry. If the storage conditions are out of the operation conditions recommended above, the product should be allowed to acclimate in the operating environment for 36 hours.
How to set your printer?
Different print mode settings depend on the different type of media. Generally, the highest output resolution settings produce the best results. Sometimes, sample testing is required for best printout. There are some recommended settings for different printer.
Professional Premium Inkjet Photo Paper Series 300gsm/270gsm/265gsm/255gsm/210gsm/190gsm.
Maker
Printer
Settings
Epson
Stylus Series
Photo Quality Glossy Film
Canon
BJ Series
Photo Paper Plus Glossy
HP
DeskJet Series
HP Premium Plus Photo Paper
Photo Smart Series
HP Premium Plus Photo Paper
Lexmark
Jet Printer Series
Glossy Paper
High Glossy Inkjet Photo Paper Series 230gsm/200gsm/185gsm/180gsm/150gsm/130gsm.
Maker
Printer
Settings
Epson
Stylus Series
Photo Paper
Canon
BJ Series
Glossy Photo Paper
HP
DeskJet Series
HP Premium Photo Paper Glossy
Photo Smart Series
HP Premium Photo Paper Glossy
Lexmark
Jet Printer Series
Photo Paper
Matte Coated Inkjet Paper Series 190gsm/135gsm/120gsm/108gsm/95gsm 220gsm(D.S.)/200gsm(D.S.)/ 120gsm(D.S.)
Maker
Printer
Settings
Epson
Stylus Series
Matte Paper - Heavyweight
Canon
BJ Series
Matte Photo Paper
HP
DeskJet Series
HP Everyday Photo Paper, Matte
Photo Smart Series
HP Everyday Photo Paper, Matte
Lexmark
Jet Printer Series
Glossy Paper