Address: Unit 2 / 11 Jullian Close, Banksmeadow NSW 2019 / Australia
Tel: (02) 8065 5614 | Opening Hours: Mon - Fri 9am - 5pm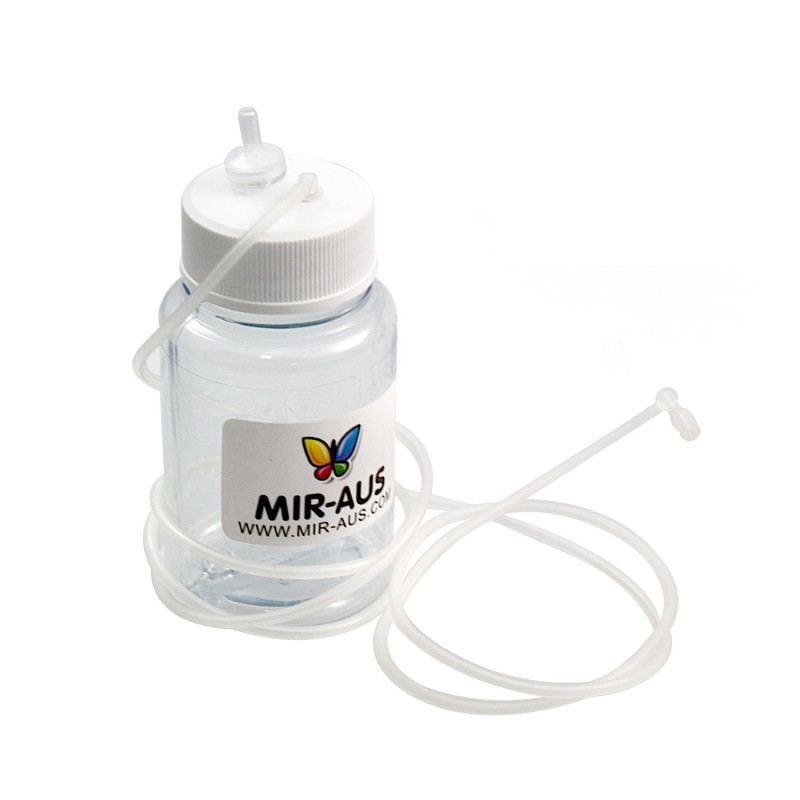  
Waste-ink Kit for all inkjet Printer
MIR-AUS-Waste-ink Kit for all Espon inkjet Printer- for more information view the item
Security policy: We use modern SSL to secure payment
Delivery policy: Same business day dispatch, Fast and Reliable Shipping
Return policy: Purchases can be returned within 30 days
To be notified when this item is in stock, subscribe by email below.
You have successfully subscribed to this product
Please Note: Item is just suitable for Epson printers.
Details " Do it by yourself" DIY
What Is It & What Does It Do?
This kit provides a simple, well designed external container to collect and contain the waste ink dumped during a "head cleaning" routine, by your Epson, Canon, Hp and Brother, printers. All you have to do is modify your printer to install it.
A "Service Required" Solution?
Most Epson desktop printers have been built with a printhead that is capable of lasting decades (with proper care) but it has one achilles heel in it's handling of waste ink. Epson printers waste considerable amounts of ink into its waste pads which sooner or later need emptying.
When the printer decides it's full, it will flash up a message "Parts inside the printer have reached the end of their service life". Normally replacing these pads is expensive, and very difficult to complete by anyone other than a qualified service technician because of the way the printers are designed.
Waste-ink Kit is designed to make it cheaper and simpler to redirect all the waste into a sealed, secure bottle which is easy to empty, clean and re-use with minimal mess. Once installed, all you need to do is reset the waste ink counter, dispose of the waste ink from time to time and you're good to go.
Resetting the Waste-Ink / Protection Counter?
Fitting a kit does not automatically clear the waste ink counter on your printer. Instead, a utility is required to complete the reset before you can use your printer again.
As part of our support, I do provide up-to-date resources and information on where to find the necessary utility for your printer.
The way to reset the waste ink pad counter for the Epson printers you need WIC software. please see the link below:


This information is constantly being updated so please contact us if you are unsure if your particular printer is supported.
Please Note: Item is just suitable for Epson printers.