Address: Unit 2 / 11 Jullian Close, Banksmeadow NSW 2019 / Australia
Tel: (02) 8065 5614 | Opening Hours: Mon - Fri 9am - 5pm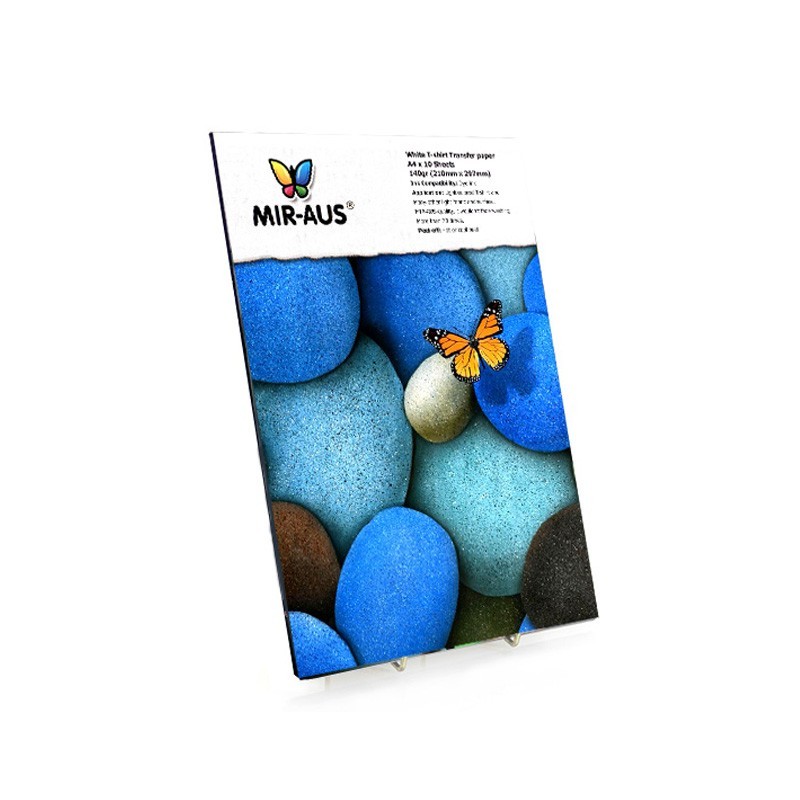  
A4 Inkjet T-Shirt Transfers paper - for White T-Shirt - 10 Sheets
A4 Inkjet T-Shirt Transfers White 10 Sheets
Security policy: We use modern SSL to secure payment
Delivery policy: Same business day dispatch, Fast and Reliable Shipping
Return policy: Purchases can be returned within 30 days
To be notified when this item is in stock, subscribe by email below.
You have successfully subscribed to this product
A4 Inkjet T-Shirt Iron-On Transfers Paper - for White T-Shirt - 10 Sheets
Mir-Aus Inkjet T-Shirt Transfers allow you to easily print your own design and iron it on to a t-shirt. These white transfers are optimised for use with white and light cotton or cotton blend fabrics.
Suitable for use with all inkjet and bubblejet printers.
Great for transferring black and white or colour images.
Intended for use on light coloured materials.
MIR-AUS quality, it wouldn't fade washing More than 70 times.
Hot or cool peel
140 gr/m2

A4 (210mmx297mm)

10 sheets

Inner packing:
A4X10 sheets/package

Heat Press Instruction / setting: 180°C & 15 Second