Address: Unit 5 / 36 O'Riordan Street Alexandria NSW 2015 / Australia
Tel: (02) 8065 5614 | Opening Hours: Mon - Fri 9am - 5pm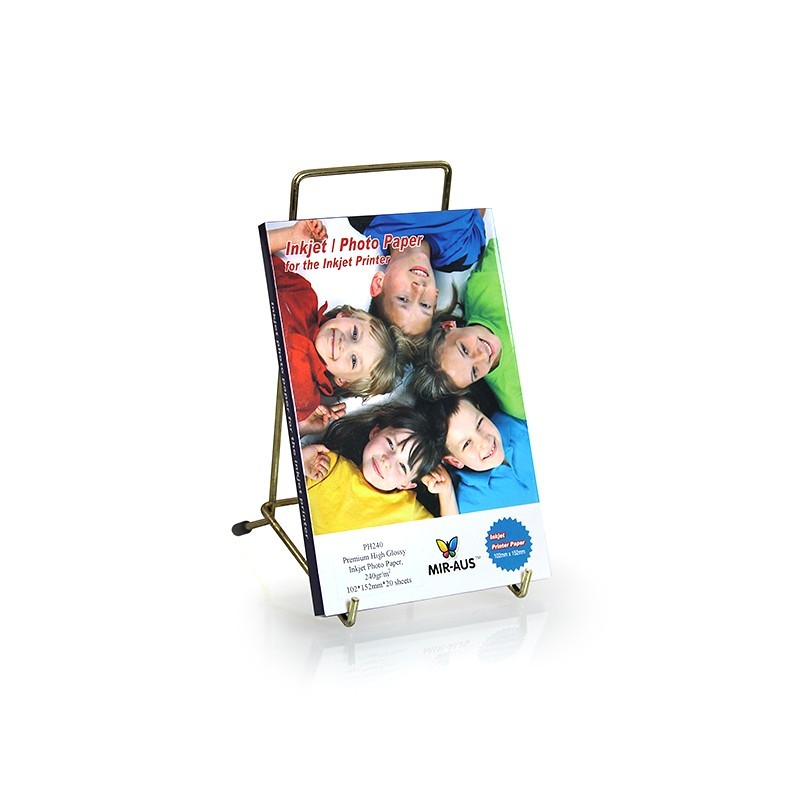  
102x152mm 240G Premium High Glossy Inkjet Photo Paper
MIR-AUS-102x152mm 240G Premium High Glossy Inkjet Photo Paper- for more information view the item
Return policy
Purchases can be returned within 30 days, without any explanation
Same business day dispatch,
Fast and Reliable Shipping
Security policy
We use modern SSL to secure payment
Premium High Glossy Inkjet Photo Paper
PH240
240 gr/m2

4R , 10x15 cm , 4x6

20 sheets
Specifications:
1) 7-layer top MICRO-POROUS coating technology with two layers resin-coated base.
2) Perfect color perspective Expression and Detail representation.
3) Super white & Water resistance.
4) Perfect expression of the graphic output and superior photo felling.
Use:
Suitable for Wedding & photographic studio, CAD, GIS output and etc.
Inner packing:
10x15*20 sheets/package

Outer packing:
MIR-AUS cartons