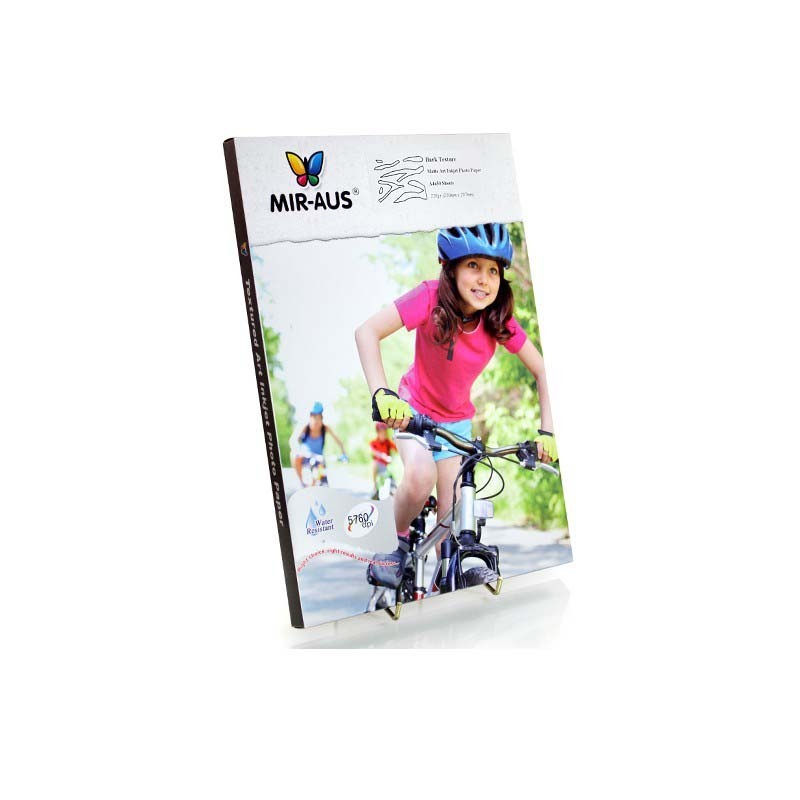  
Textura da casca papel fotográfico fosco de jato de tinta de arte
Casca de textura A4X50 folhas
Security policyWe use modern SSL to secure payment
Delivery policySame business day dispatch, Fast and Reliable Shipping
Return policyPurchases can be returned within 30 days, without any explanation
To be notified when this item is in stock, subscribe by email below.
You have successfully subscribed to this product
Textura da casca papel fotográfico fosco de jato de tinta de arte
CTMB220
220 gr/m2

A4 (210mmx297mm)

50 folhas
Impressora compatibible com todas as impressoras jato de tinta
Tinta: Dye, Pigmnet, cromo
Características:
Alta qualidade de impressão com uma imagem de longa duração. Otput cor idêntica à imagem original. Sutable para a propaganda de interior de printets, Poster, foto, stands de exposição, materiais, casamento etc.