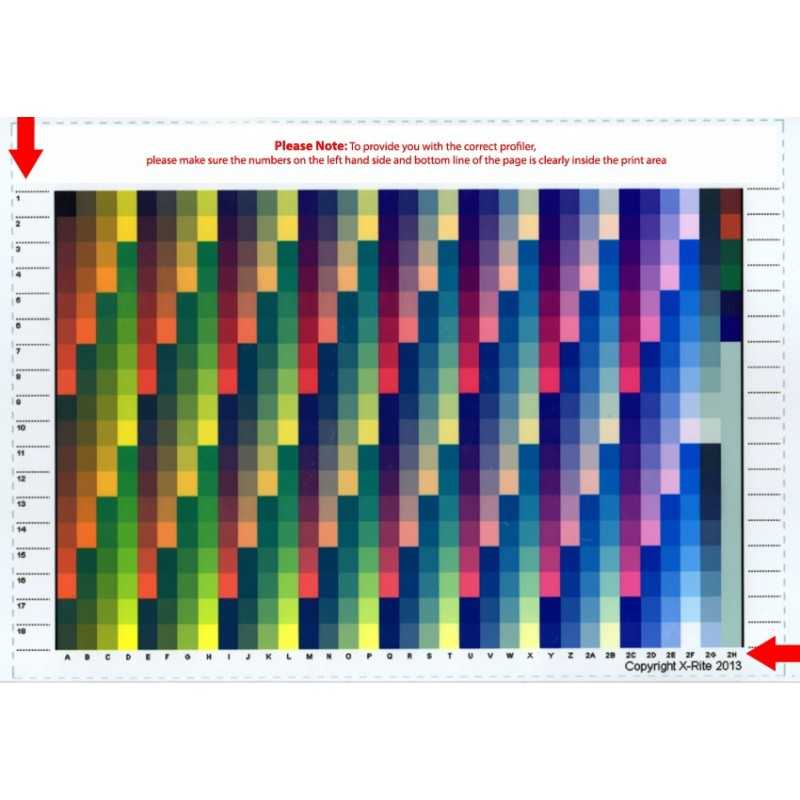  
Profilo di stampante ICC personalizzato - RGB
Profilo di stampante ICC personalizzato - RGB
Security policyWe use modern SSL to secure payment
Delivery policySame business day dispatch, Fast and Reliable Shipping
Return policyPurchases can be returned within 30 days, without any explanation
To be notified when this item is in stock, subscribe by email below.
You have successfully subscribed to this product
Profilo di stampante ICC personalizzato - RGB
Per fotografo
Creazione di profilo colore MIR-AUS:
Devi stampare il bersaglio con la stampante, carta e inchiostri che si desidera ottenere il profilo colore

Scarica obiettivi e stampa su A4 (carta * *

Uso di carta che avete bisogno di profilo per questo

) *

Scrivere il vostro numero di ordine sul lato posteriore dell'obiettivo.

Destinazione di imballaggio alla consegna assicurarsi che essi non otterranno

schiacciato o bagnato.

Per posta a: unità5 / 36 o ' Riordan Street, Alexandria, NSW 2015
Quando noi rivedere la carta, vi e-mail il profilo per la vostra stampante al più presto.
Per vedere il video cliccate qui...
* Clienti MIR-AUS inchiostro sono ammissibili per ordinare uno profilo personalizzato gratuito.
Appena Scarica obiettivi e stampa su A4 carta * * (uso la carta che avete bisogno per il profilo)
** Prima di stampare la pagina destinazioni, è necessario modificare la stampante impostazione come segue:
Scarica e aprire il file delle destinazioni, selezionare Stampa pagina:
Opzioni> proprietà stampante> Advaced>ICM fare clic su OFF (nessuna regolazione del colore)> Selezionare carta e migliore fotografia stampa opzione> poi stampare su A4 e spediscilo a: MIR-AUS Pty Ltd. Unit 5 / 36 o ' Riordan Street, Alexandria, NSW 2015
Si prega di citare anche il numero di ordine, modello della tua stampante e carta.