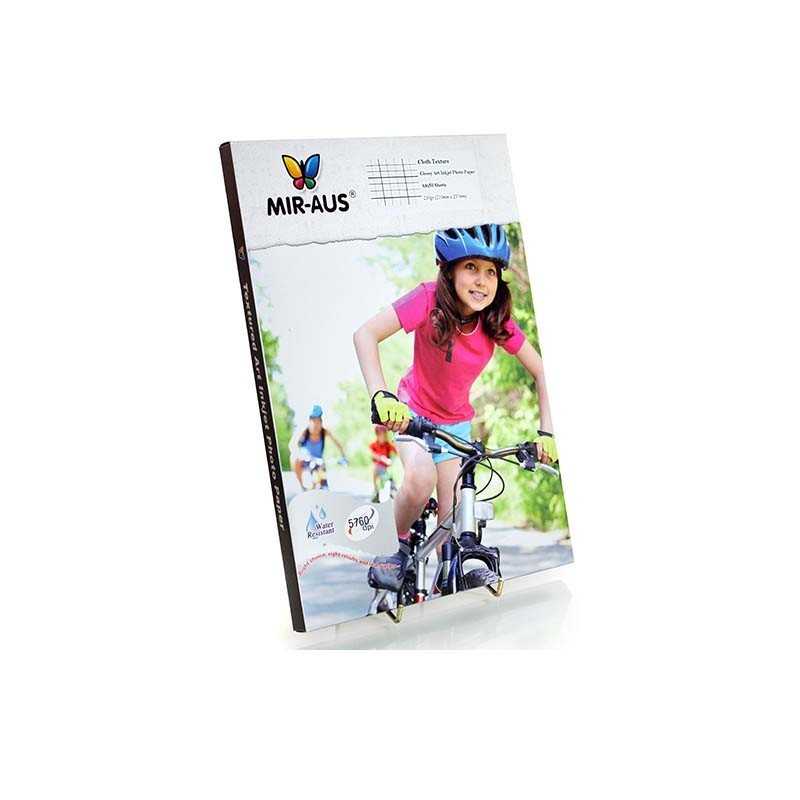  
Arte a getto d'inchiostro fotografica lucida carta panno Texture
TESSUTO TEXTURE A4X50 fogli
Security policyWe use modern SSL to secure payment
Delivery policySame business day dispatch, Fast and Reliable Shipping
Return policyPurchases can be returned within 30 days, without any explanation
To be notified when this item is in stock, subscribe by email below.
You have successfully subscribed to this product
Arte a getto d'inchiostro fotografica lucida carta panno Texture
HTMC220
220 gr/m2

A4 (210mmx297mm)

50 fogli
Stampante compatibile con tutte le stampanti a getto d'inchiostro
Inchiostro: Tintura, Pigmnet, cromato
Caratteristiche:
Stampa di alta qualità con un'immagine di lunga durata. Colore otput identici con l'immagine originale. Adatto per foto printets, Poster, pubblicità Indoor, stand espositivo, materiali matrimonio ecc.