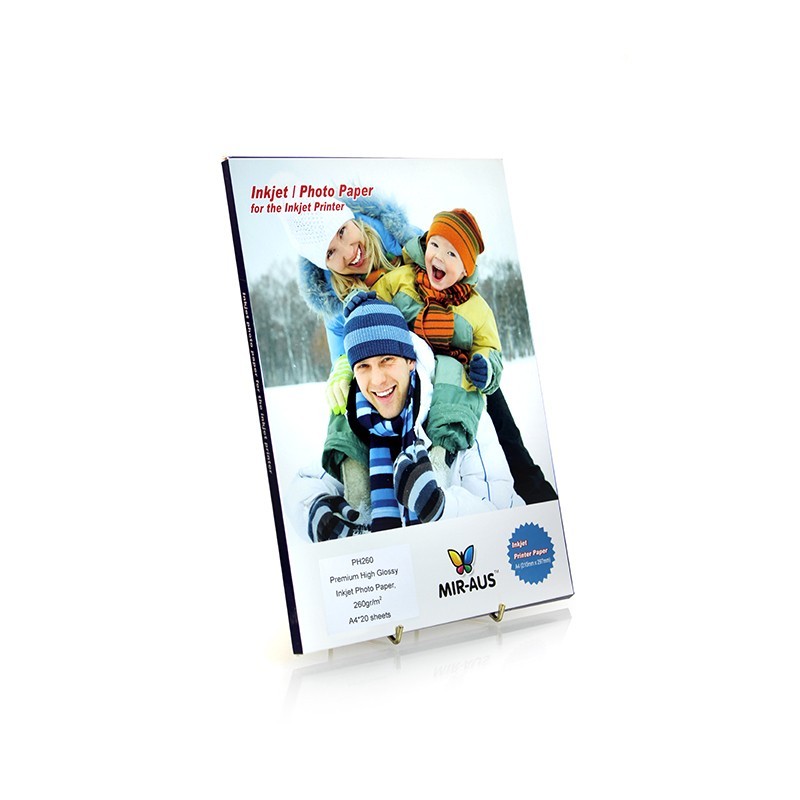  
260 G a4 Premium alta carta fotografica Inkjet lucida
MIR-AUS-A4 260 G Premium High lucido Inkjet Photo Paper - per ulteriori informazioni vedere l'articolo
Security policyWe use modern SSL to secure payment
Delivery policySame business day dispatch, Fast and Reliable Shipping
Return policyPurchases can be returned within 30 days, without any explanation
To be notified when this item is in stock, subscribe by email below.
You have successfully subscribed to this product
Alta carta fotografica Inkjet lucida Premium
PH260
260 gr/m2

A4

20 fogli

Specifiche tecniche:
1) 7-strato superiore tecnologia di spalmatura microporosa con due strati di base rivestiti in resina.
2) Perfetta prospettiva espressione e dettaglio rappresentazione a colori.
3) Super bianco & resistenza all'acqua.
4) Perfetta espressione della produzione grafica e foto superiore abbattimento.
Uso:
Adatto per studio fotografico & Wedding, CAD, GIS di output ed ecc.
Imballaggio interno:
A4 * 20 fogli/pacchetto

Imballaggio esterno:
Cartoni AUS MIR