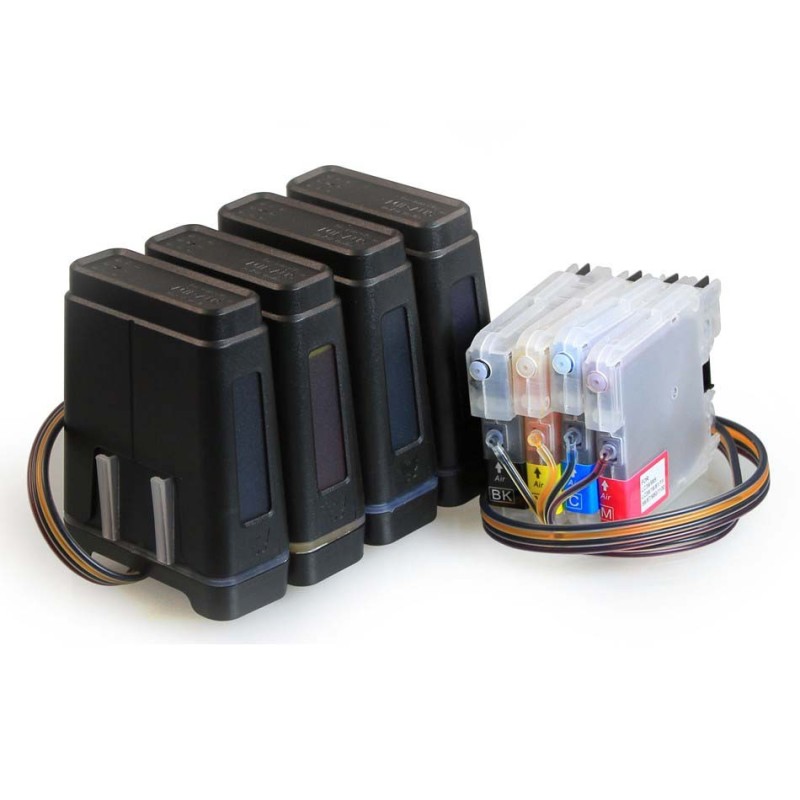  
CISS POUR FRÈRE LC67 MFC-J615W
Reference:
CISS MFC-J615W
MIR-AUS-CISS frère LC67 MFC-J615W - pour plus d'informations voir le point
Security policyWe use modern SSL to secure payment
Delivery policySame business day dispatch, Fast and Reliable Shipping
Return policyPurchases can be returned within 30 days, without any explanation
Enable Follow
To be notified when this item is in stock, subscribe by email below.
You have successfully subscribed to this product
Systèmes d'alimentation d'encre continu (CISS) frère
adapté aux MFC-J615W, J615W
ou toutes les imprimantes qui utilisent des cartouches LC67 frère.
Note : Ce kit est emballé avec de l'encre.
Comprend :
Recharge de colorant de haute qualité Encre

120 ml noir d'encre

120 ml d'encre Cyan

120 ml d'encre Magenta

120 ml d'encre jaune