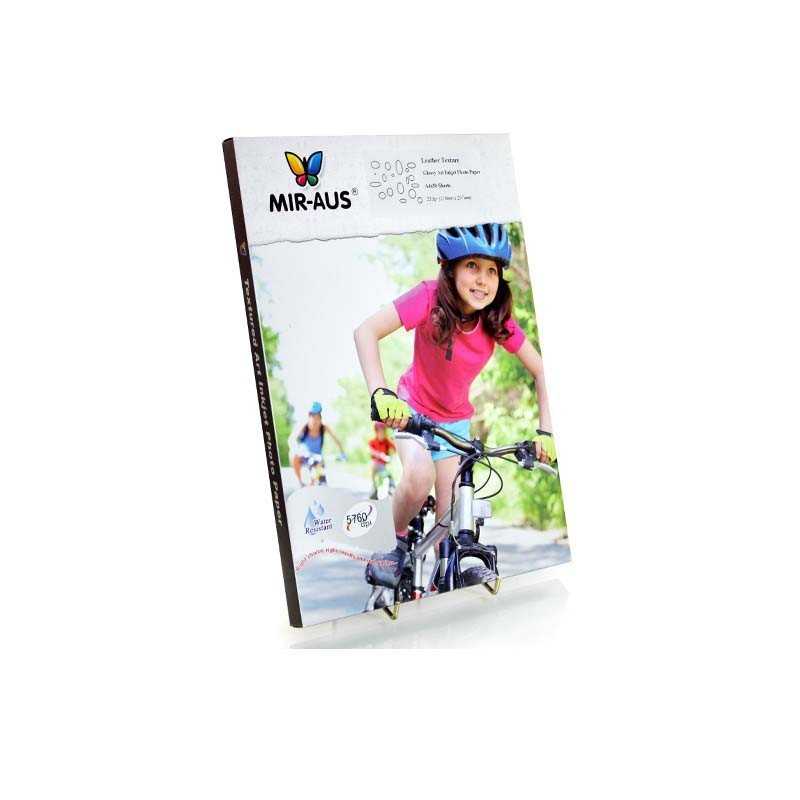  
Photo de jet d'encre brillant Art Texture de papier bandoulièr
Feuilles de A4X50 Texture cuir
Security policyWe use modern SSL to secure payment
Delivery policySame business day dispatch, Fast and Reliable Shipping
Return policyPurchases can be returned within 30 days, without any explanation
To be notified when this item is in stock, subscribe by email below.
You have successfully subscribed to this product
Photo de jet d'encre brillant Art Texture du papier en cuir
HL220
220 gr/m2

A4 (210mmx297mm)

50 feuilles
Imprimante compatibible avec toutes les imprimantes jet d'encre
Encre : Colorant, Pigmnet, Chrome
Caractéristiques :
Haute qualité d'impression avec une image de longue durée. Sortie de couleur identique à l'image d'origine. Sutable pour photo printets, affiche, publicité de d'intérieur, stands d'exposition, matériel de mariage etc.