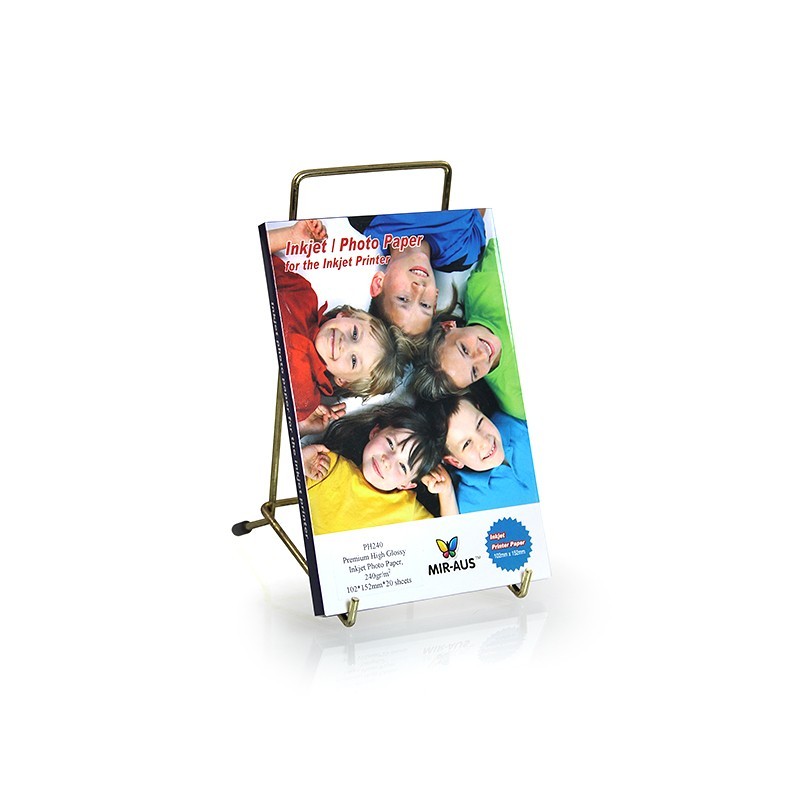  
102x152mm 240 G haut brillant jet d'encre papier Photo Premium
MIR-AUS-102x152mm 240 G Premium haut brillant jet d'encre Photo Paper - pour plus d'informations consulter l'article
Security policyWe use modern SSL to secure payment
Delivery policySame business day dispatch, Fast and Reliable Shipping
Return policyPurchases can be returned within 30 days, without any explanation
To be notified when this item is in stock, subscribe by email below.
You have successfully subscribed to this product
Papier de Photo à jet d'encre brillant haute Premium
PH240
240 gr/m2

4R, 10 x 15 cm, 4 x 6

20 feuilles
Spécifications :
1) 7-couche haut technologie de revêtement MICRO-poreux avec deux couches de base revêtu de résine.
2) Couleur parfaite perspective Expression et en détail la représentation.
3) Super blanc & résistance à l'eau.
4) Parfaite expression de la sortie graphique et abattage de photo de qualité supérieure.
Utilisation :
Convient pour mariage & photographique studio, CAD, GIS de sortie et etc..
Emballage intérieur :
10 x 15 * 20 feuilles/paquet

Emballage externe :
Cartons de MIR-AUS