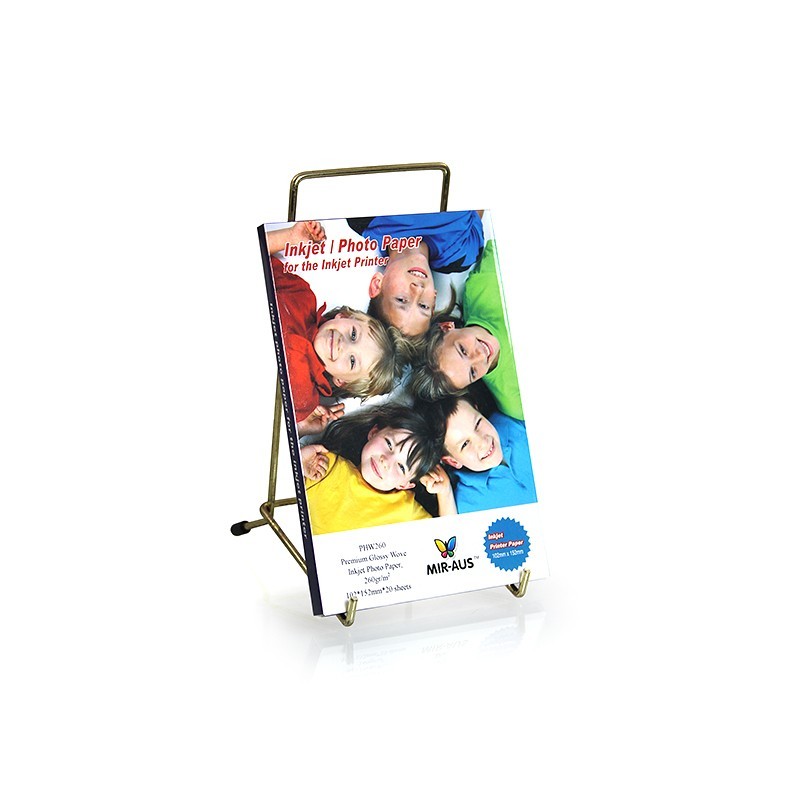  
102x152mm 260 G Premium alto brillo tejió papel fotográfico
MIR-AUS-102x152mm 260 G Premium alta brillante tejió Photo Paper - para obtener más información ver el elemento
Return policy
Purchases can be returned within 30 days, without any explanation
Orders made on workdays,until 3:00 PM are shipped on the same day.
Security policy
We use modern SSL to secure payment
Prima alta brillante tejió papel fotográfico de inyección de tinta
PHW260
260 gr/m2

4R, 10 x 15 cm, 4 x 6
20 hojas

Especificaciones:
1) 7-capa superior tecnología MICROPOROSA de recubrimiento con dos capas base recubierto de resina.
2) Representación de expresión y detalle de perspectiva de color perfecto.
3) Super blanco & resistencia al agua.
4) Perfecta expresión de la salida gráfica y foto superior tala

Uso:
Apto para estudio fotográfico & boda, CAD, GIS salida y etc..
Embalaje interno:
10 x 15 * 20 hojas/paquete

Embalaje externo:
Cartones de MIR-AUS