Regreso

Home

CISS for Epson printers

FAQ for Canon printers

FAQ for HP printers

FAQ for Brother printers

FAQ for Refillable Cartridge

FAQ for Heat Press

Refillable cartridges

Refillable

Ink

Piezo Nano Chrome ink

Ultra-Chrome compatible ink

Eco solvent ink

Paper

Paper

Sublimation

Sublimation ink

Subliamtion CISS

Heat Press

NEW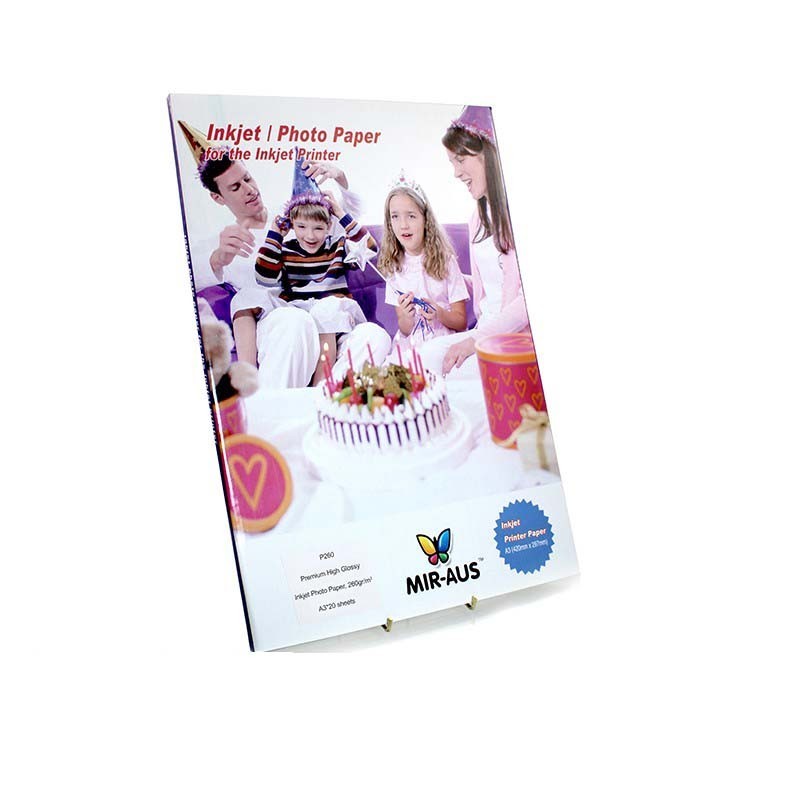  
A3 G 260 alta brillante Inkjet papel fotográfico Premium
Reference:
PH260 A3 / 50 sheets
MIR-AUS-A3 260 G Premium alta brillante de inyección de tinta Photo Paper - para obtener más información ver el elemento
Security policyWe use modern SSL to secure payment
Delivery policySame business day dispatch, Fast and Reliable Shipping
Return policyPurchases can be returned within 30 days, without any explanation
To be notified when this item is in stock, subscribe by email below.
You have successfully subscribed to this product
De alto brillo de inyección de tinta papel fotográfico Premium
PH260
260 gr/m2

A3

20 hojas

Especificaciones:
1) 7-capa superior tecnología MICROPOROSA de recubrimiento con dos capas base recubierto de resina.
2) Representación de expresión y detalle de perspectiva de color perfecto.
3) Super blanco y resistencia al agua.
4) Perfecta expresión de la salida gráfica y foto superior tala.
Uso:
Apto para estudio fotográfico & boda, CAD, GIS salida y etc..
Embalaje interno:
A3 * paquete de hojas 20

Embalaje externo:
Cartones de MIR-AUS