Regreso

Home

CISS for Epson printers

FAQ for Canon printers

FAQ for HP printers

FAQ for Brother printers

FAQ for Refillable Cartridge

FAQ for Heat Press

Refillable cartridges

Refillable

Ink

Piezo Nano Chrome ink

Ultra-Chrome compatible ink

Eco solvent ink

Paper

Paper

Sublimation

Sublimation ink

Subliamtion CISS

Heat Press

NEW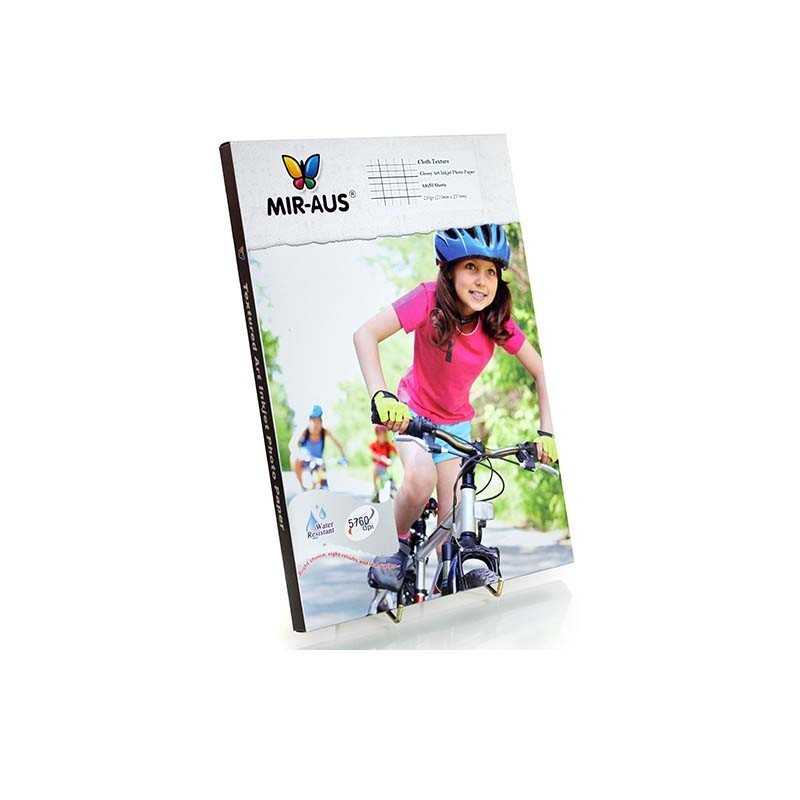  
Textura de tela de papel de arte brillante Inkjet Photo
Hojas de A4X50 de textura de tela
Security policyWe use modern SSL to secure payment
Delivery policySame business day dispatch, Fast and Reliable Shipping
Return policyPurchases can be returned within 30 days, without any explanation
To be notified when this item is in stock, subscribe by email below.
You have successfully subscribed to this product
Textura de tela de papel de arte brillante Inkjet Photo
HTMC220
220 gr/m2

A4 (210mmx297mm)

50 hojas
Impresora compatibible con todas las impresoras de chorro de tinta
Tinta: Tinte, Pigmnet, cromo 
Características:
Alta calidad de impresión con una imagen de larga duración. Otput color idéntico con la imagen original. Adecuado para el anuncio de interior de printets, Poster, Foto, soportes de exposición, materiales etc. de la boda.