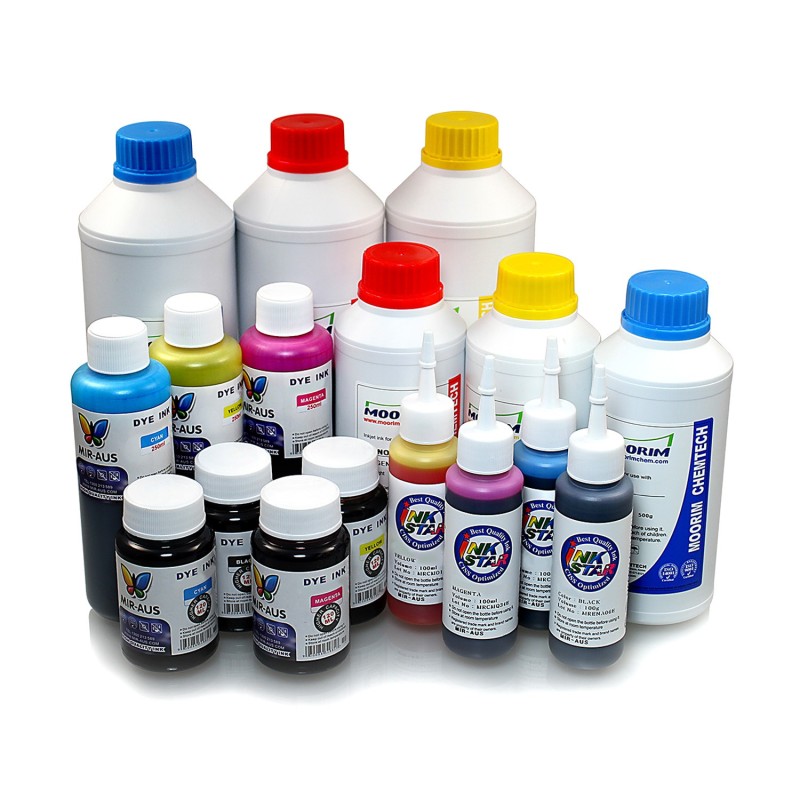  
Recarga tinta para Epson
Ciss Refill Dye Ink para impresoras Epson - para obtener más información, consulte el elemento.
Security policyWe use modern SSL to secure payment
Delivery policySame business day dispatch, Fast and Reliable Shipping
Return policyPurchases can be returned within 30 days, without any explanation
To be notified when this item is in stock, subscribe by email below.
You have successfully subscribed to this product
Cómo pedir tinta:
Paso 1: Haga clic en personalizar el producto.
Paso 2: Rellene la cantidad para el color de la tinta / Tamaño de la botella que desee.
 Por ejemplo: si desea tinta negra de 100 ml, solo necesita escribir "1" en la caja.
Paso 3: Haga clic en "Añadir al carrito"
( Negro, Cian, Amarillo, Magenta, Cian ligero, Magenta ligero, ...)
Nota: necesita una jeringa para llenar sus recipientes. (Nuestras botellas de 100 ml no necesitan jeringas)
Moorim High-Quality Dye  Refill Ink For Epson Printers
[Tinta de recarga de 100 ml, tinta de recarga de 120 ml, tinta de recarga de 250 ml, tinta de recarga de 500 ml y tinta de recarga de 1 litro]
Refill Ink se adapta a las impresoras Epson
Todos los nombres de marca, fotos y marcas comerciales son propiedad de sus respectivos titulares y se utilizan únicamente como referencia.
Información de tinta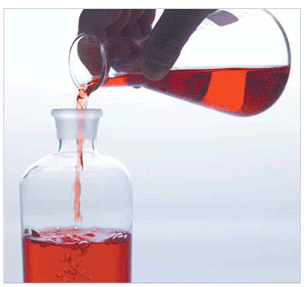 Tinta de recarga Tecnología avanzada
Moorim Chemtech, líder de última generación en el desarrollo de tintas basado en la nueva nanotecnología, es reconocido por su calidad en el mercado mundial a medida que amplía su reino de tinta de formato estrecho a tinta de formato ancho. Además de Moorim Chemtech que mantiene la tecnología de dispersión y la tecnología de producción de tinta de alta calidad de clase mundial liderará la industria de la tinta mediante la I+D persistente, la crianza de los profesionales y el desarrollo de su tecnología de tinta única a través de ella.
Ventajas técnicas detinta de relleno
Posesión de la tecnología de tinta nanopigmenta a través de la tecnología de dispersión y refinamiento de tinta desarrollada de forma independiente.
Posesión de tecnología de tinta de tinte altamente purificada y de alta calidad a través de la composición y el refinamiento de la tecnología de tinte de inyección de tinta
Posesión de 50 o más de una formulación novedosa desarrollada de forma independiente.
Moorim Chemtech está desempeñando el papel de líder en el desarrollo de la próxima generación tinta de relleno basado en su estado de la técnica, que incluye un personal de investigación excepcional y equipos modernos de estudio químico.
El pigmento producido por la tecnología acumulada de dispersión está siendo reconocido por su calidad estable y su excelente producción de más alto nivel en el mundo.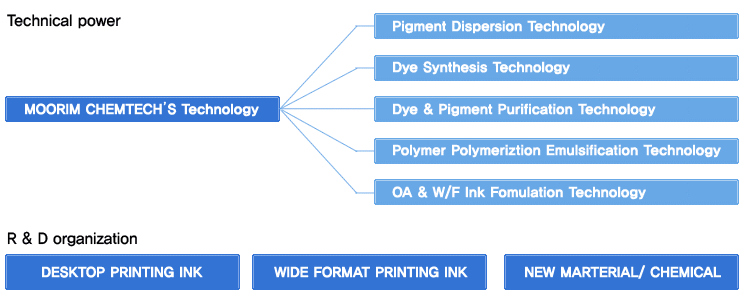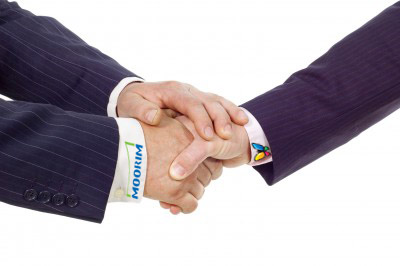 Tinta de recarga TECH & QUALITY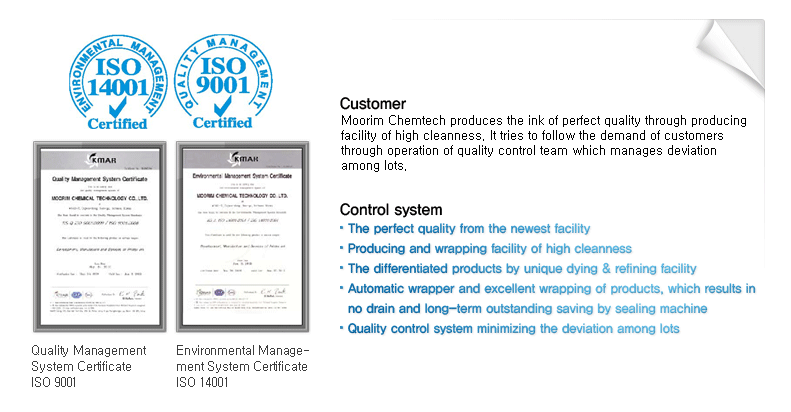 Apoyado 
Refill Ink se adapta a las impresoras Epson

ET-2500-2550-4500-4550-2600
Expresión

®

Inicio XP-100 , XP-200, XP-300 , XP-400 , XP-410 , XP-510 , Expression® Premium XP-600 , XP-610 , XP-700 , XP710, XP-800 , 200xl , 273 , 277

Expresión® Photo XP-850 , XP-950, XP-960 
900 , 1280 , 1270 , 1290 , TX100 , TX110 , TX200 , C110 , C67 , C87 , CX3700 , CX4100 CX4700 , CX5700 , Rx650 , C79 , C90 , C92 , CX6900 , CX5600 , CX5505 , CX5501 , CX7300 , CX7310 , CX8300 , CX9300F , Cx3900 , Cx3900 , Cx4905 , Cx5900 , Cx5500 , R210 , R230 , R3100 , R3100 , Cx4905 , Cx5900 , Cx5500 , R210 , R230 , R3100 0 , R350 , Rx690 , R390 , Rx590 , Rx610 , R290 , Tx400 , Tx550 , Tx510FN , Tx610Fw , Tx410 , Tx300F , T30 , Tx200 , Tx210 , Tx650 , T20 , T40W , T21 , 1410 , Tx800FW , Tx810FW , Tx700w , Tx710w , T50 , T1100 , Artesano 725 , Artesano 735 , Artesano 730 , Artesano 837 , Artis un 1430 , Artesano 635
WorkForce 7010, WorkForce 7520 , WorkForce 75010 , WorkForce PRO-WP 4590 , WorkForce PRO-WP 4090 , WorkForce PRO WP-4540 , WorkForce PRO WP-4530 , WorkForce845 , WorkForce 840 , WorkForce 645, WorkForce 545, WorkForce 435, WorkForce 320Force NX430 , Stylus NX230 , Stylus NX130 , 
WorkForce 3640 , 7610 , 7620 , 3620 , 7110 , WF-7610 , WF-7620 , WF-3640 , WF3620
WorkForce: WorkForce 30, 40, 42, 60, 310, 315, 500, 520, 600, 610, 630, 1100 WorkForce WF- 7015, WF- 7515, WF- 7525
WorkForce WP- 4015DN, WP- 4025DW, WP- 4095DN

Artesano: Artesano 50, Artesano 700, Artesano 710, Artesano 720, Artesano 725, Artesano 730, Artesano 800, Artesano 810, Artesano 830, Artesano 835, Artesano 837

TX700W, TX710W, TX720WD, TX800FW, TX810FW, TX820FWD
B: B40W, B42WD, B1100, B1110
BX: BX300F, BX305, BX310FN, BX320FW, BX525WD, BX600FW, BX610FW, BX620FWD, BX625FWD
C: C58, C59, C62, C63, C64, C65, C67, C68, C76, C77, C78, C79, C82, C83, C84, C85, C86, C87, C88, C90, C91, C92, C93, C94, C95, C97, C98, C99, C110, C91, C20
CX: CX2800, CX2900, CX3100, CX3200, CX3300, CX3400, CX3500, CX3600, CX3650, CX3700, CX3800, CX3900, CX4100, CX4200, CX4500, CX4600, CX4700, CX4800, CX4900, CX5000, CX5700F, CX5900, CX6300, CX6400, CX6500, CX6600, CX7300, CX7700, CX7800, CX8300, CX8400, CX9300F, CX9400Fax, CX9500F
D: D68, D78, D88, D92, D120
DX: DX3800, DX4000, DX4200, DX4800, DX5000, DX5050, DX6000, DX7400, DX7450, DX8400, DX9400F
EP: E-600, E-700, EP-302, EP-603A, EP-702A, EP-703A, EP-801A, EP-802A, EP-901F, EP-902A
K: K100, K200
L: L100, L200, L800
ME ME2, ME20, ME30, ME32, ME70, ME82WD, ME200, ME300, ME320, ME340, ME360, ME510, ME530, ME600F, ME620F, ME900WD, ME960FWD, ME1100
NX: NX110, NX125, NX127, NX130, NX200, NX210, NX215, NX220, NX230, NX300, NX305, NX330, NX400, NX410, NX415, NX420W, NX430, NX510, NX620
P: P50, P60
PX: PX610FW, PX650, PX659, PX660, PX700W, PX710W, PX720WD, PX730FWD, PX800FW, PX810FW, PX820WD, PX830FWD, PX-V600, PX-V630
Foto: Foto 820U, 830U, 890, 900, 950, 1280, 1290, 1390, 1400, 1410, 2100, 2200
PictureMate: PM100, PM210, PM215, PM225 PM235, PM240, PM250, PM260, PM270, PM280, PM290, PM310
PM: PM-3500C, PM-4000px, PM-G800, PM-G4500, PM-G5000, PM-A820, PM-A890
R: R200, R210, R220, R230, R240, R245, R250, R260, R265, R270, R280, R285, R290, R295, R300, R310, R320, R330, R340, R350, R360, R380, R390, R800, R1800, R1900, R2000, R2400, R2880, R3000
RX: RX420, RX425, RX430, RX500, RX510, RX520, RX530, RX560, RX580, RX590, RX595, RX600, RX610, RX615, RX620, RX630, RX640, RX650, RX680, RX680, RX685, RX690, RX70
S: S20, S21, S22
SX: SX100, SX105, SX110, SX115, SX117, SX125, SX130, SX200, SX205, SX210, SX215, SX218, SX230, SX235, SX400, SX405, SX410, SX415, SX420W, SX425W, SX430, SX435, SX440, SX445, SX510, SX515, SX525WD, SX600FW, SX610FW, SX610FW, SX6200, SX620,
T: T10, T11, T13, T20, T21, T22, T23, T24, T25, T26, T27, T30, T33, T40W, T42WD, T50, T59, T60, T1100, T11100
TX: TX100, TX101, TX102, TX103, TX105, TX106, TX109, TX110, TX111, TX115, TX116, TX117, TX119, TX120, TX121, TX125, TX130
TX200, TX209, TX210, TX219, TX220, TX230, TX300F, TX320F
TX400, TX405, TX408, TX409, TX410, TX419, TX420W
TX510FN, TX515FN, TX525, TX550W, TX560WD, TX600FW, TX610FW, TX620FWD, TX650, TX659