MIR-AUS Continuous Ink Supply System 6 Great Advantages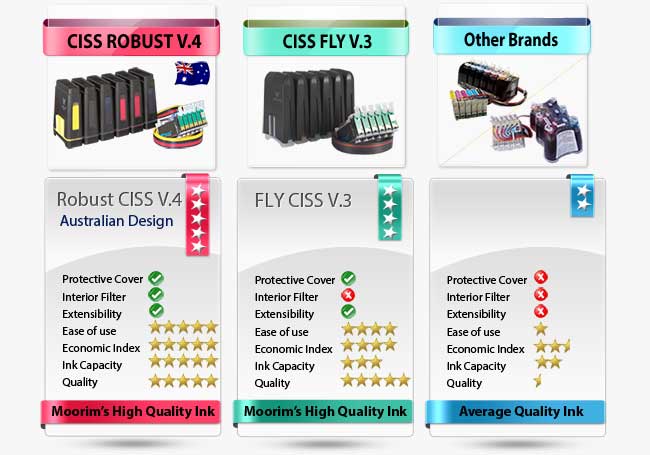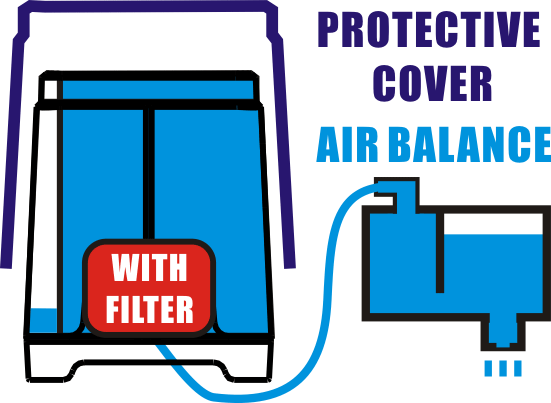 Manufacturing of the Robust CISS v.4

Our self-designed, revolutionary Australian made product stands high at the top of the market. This product is self-assembled piece by piece right here in Australia, all under our control. Furthermore, for your satisfaction this product goes through many checks in order for you to get the guaranteed high-quality product we serve.
Easy Clip

With our state-of-the art easy clip system we offer a simple and money-saving solution to the accidents that all of us experience. Every individual tank is interlocked together with the easy-clip system to allow removal of each tank for common accidents such as dropping them. Another advantage is if you decide to purchase a new printer that requires more or less tanks of the ones you have you can simply unlock the one the one you need to get rid of or you can purchase only one new tank instead of buying a whole new system.
The Robust V.4

Our Robust CISS conveys the highest ink capacity the world can offer; this tank is equipped with an advanced air balance system that only MIR-AUS can offer at its highest quality. You will not only be paying for tank full of ink but you will be also paying for a unique sense of technology from MIR-AUS due to our knowledge of being in this industry for many years.
Steel Elevated Filter

The Robust CISS is the only system of its kind that offers this contemporary filtration system that is like no other. At the base of the tanks there is an elevated step in which it holds a filtration system to keep thick, unwanted clogs of ink out of your printer's pipe.
Ink Quality

All MIR-AUS CISS's are filled with fresh Korean Ink that are filled the day they are received, we do not order our ink pre-filled for maximum freshness. As all our customers know the process of us receiving our ink takes a lot of time, this is another reason why our CISS's are not pre-filled, so our ink stays in the best condition in order for our customers to get the best quality out of their printing.
Strong Protection Cover

We finalize the packaging process with the use of our own black plastic protection covers on the tanks. These modern, sleek yet simple covers, not only promises the elimination of dust in your tanks but also limits the amount of direct sunlight that reaches the ink inside our matte plastic tanks, so our ink stays at the top quality you first received it for many years.