Overview: "UTOPIA" UT-45 pneumatic heat press 40cm x 50cm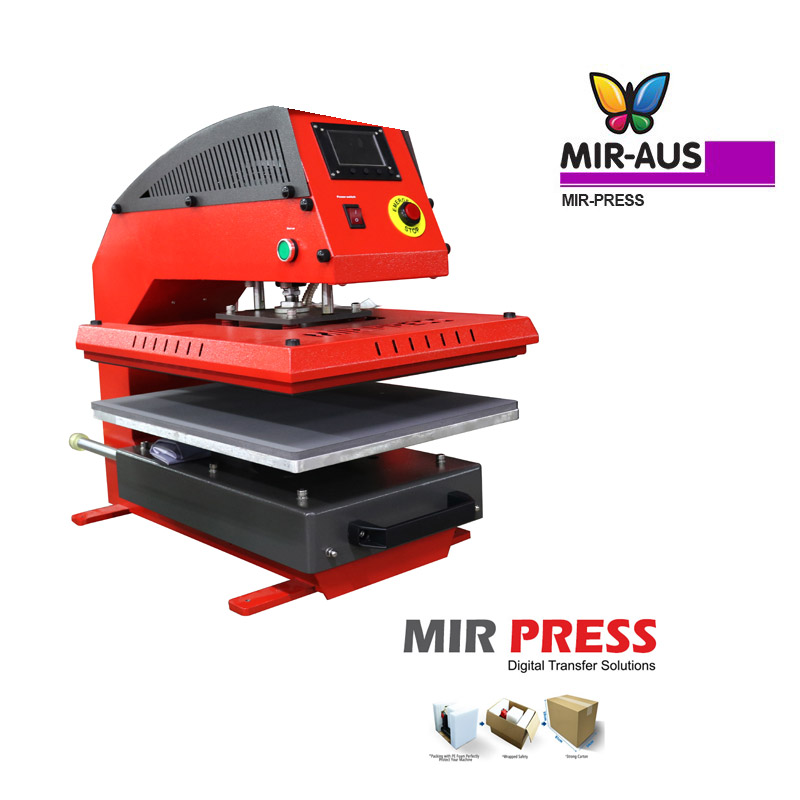 The newly produced heat press MIR PRESS "UTOPIA" UT-45 is for professional textile printers of astronomical objects: With an extra large work area of 40 x 50 cm,
the transfer press is especially suitable for heat transfers on expansive media such as flags, T-SHIRTS, sheets or room dividers made of textile.
The base plate acts as a drawer, which allows convenient arranging of transfer objects and can be managed notwithstanding its size with little effort. The pressure of the "UTOPIA" UT-45 transfer press is performed by compressed air, which means working with uniform and reproducible outcomes.
The pneumatic head of the heat plate allows due to perpendicular contact pressure a flawless transferring of multiple materials without displacement outcomes, etc. The MIR-APD-20 heat press with a heat output of 2.5 kW is suitable for all standard transfer processes and thus can be used in almost all areas of technology transfer.