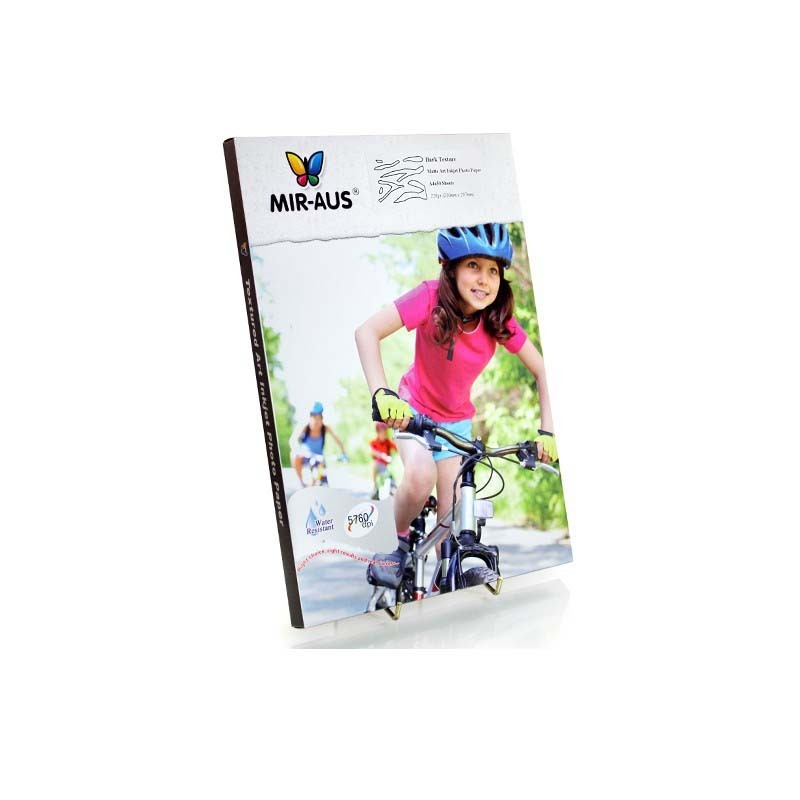  
Matte Art Inkjet Photo Papier Rinde Textur
Bellen Textur A4X50 Blätter
Security policyWe use modern SSL to secure payment
Delivery policySame business day dispatch, Fast and Reliable Shipping
Return policyPurchases can be returned within 30 days, without any explanation
To be notified when this item is in stock, subscribe by email below.
You have successfully subscribed to this product
Matte Art Inkjet Photo Papier Rinde Textur
CTMB220
220 Gr/m2

A4 (210mmx297mm)

50 Blatt
Drucker-Compatibible mit allen Tintenstrahl-Druckern
Tinte: Farbstoff, Pigmnet, Chrom
Merkmale:
Hohe Druckqualität mit einem lang anhaltenden Bild. Farbe Otput identisch mit dem Originalbild. Sutable für Foto Printets, Poster, innen Annoncen, Messestände, Hochzeit Materialien etc..