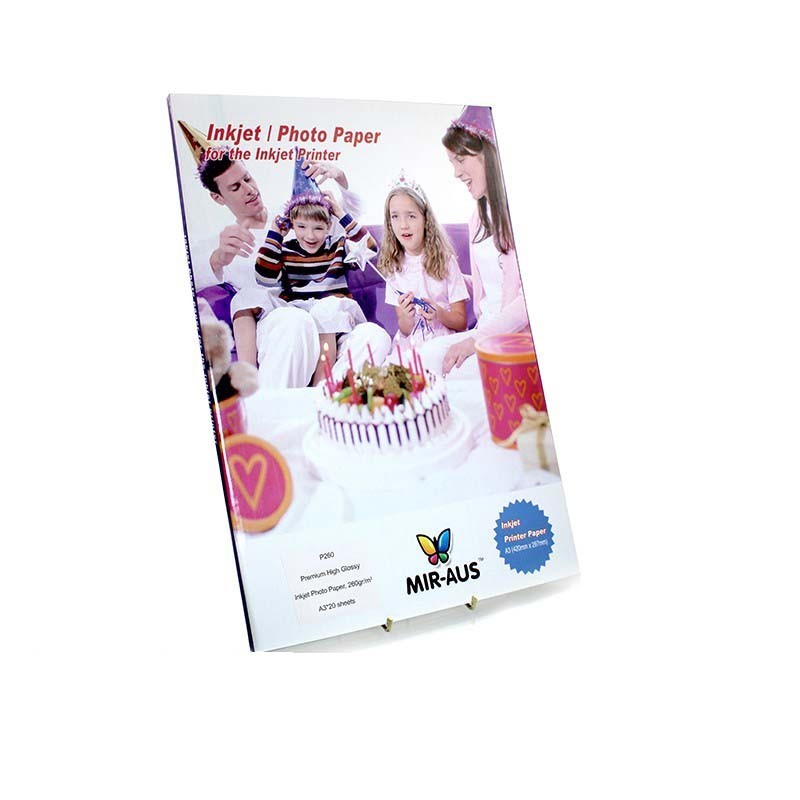  
A3 260 G Premium hoch glänzende Inkjet Photo Papier
Reference:
PH260 A3 / 50 sheets
MIR-AUS-A3 260 G Premium High Glossy Inkjet Foto Papier - für weitere Informationen den Artikel anzeigen
Security policyWe use modern SSL to secure payment
Delivery policySame business day dispatch, Fast and Reliable Shipping
Return policyPurchases can be returned within 30 days, without any explanation
To be notified when this item is in stock, subscribe by email below.
You have successfully subscribed to this product
Premium hoch glänzende Inkjet Fotopapier
PH260
260 Gr/m2

A3

20 Blatt

Spezifikationen:
1) 7-lagigen MIKROPORÖSE Beschichtung Spitzentechnologie mit zwei Schichten Harz-beschichtete Basis.
2) Perfekte Perspektive Ausdruck und Detail Farbdarstellung.
3) Super White & Wasser-Widerstand.
4) Perfekte Ausdruck der Grafikausgabe und überlegene Foto Fäll.
Verwendung:
Geeignet für Hochzeit & Foto Studio, CAD, GIS-Ausgang und usw..
Innere Verpackung:
A3 * 20 Platten/Paket

Äußere Verpackung:
MIR-AUS Kartons